Dynagas FSRU completes sea trials in China
Chinese shipyard, Hudong-Zhonghua Shipbuilding, has recently completed the sea trials for the first FSRU it is building for the Greek shipping company, Dynagas.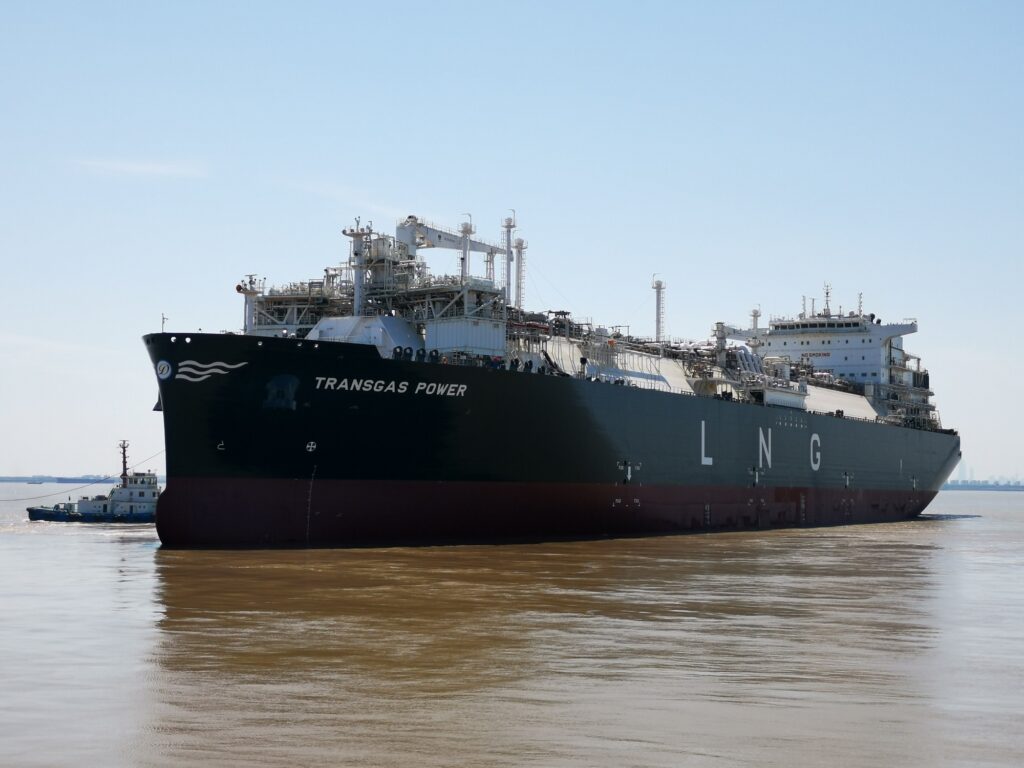 The shipyard, a unit of the China State Shipbuilding Corporation (CSSC) said the FSRU Transgas Power completed its trials a week ahead of schedule.
Following the completion of sea trials, the vessel is now ready to run gas trials prior to subsequent delivery to its owner.
The shipping company ordered the FSRU Transgas Power, together with its sister vessel, the Transgas Force.
The vessel which is also capable of operating as an LNG carrier has a total length of 294 meters and is about 47 meters wide.
The vessel's regasification system consists of three units installed at both sides of the first LNG cargo tank.
Each regas unit has a capacity of 250 million standard cubic feet per day. The rated send-out capacity is about 500 million standard cubic feet per day.
The vessel will be powered by a powerful dual-fuel diesel-electric propulsion system.
Delivery of the two vessels is expected before the end of the year.