Eco Wave Power inks production deal with Lesico for wave energy floaters
Eco Wave Power Global has signed collaboration agreement with Lesico for the production of eight floaters for the EWP-EDF One project in Israel.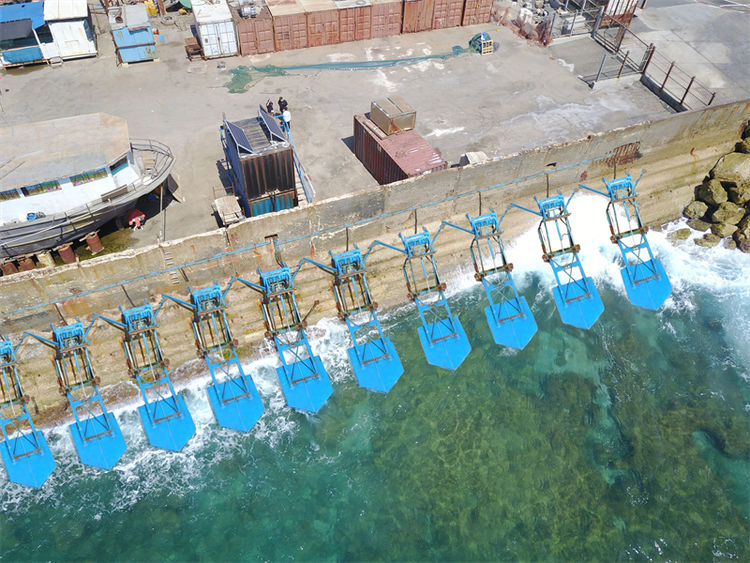 EWP-EDF One project, which is co-funded by the Israeli Ministry of Energy, will include the construction and installation of ten floaters on 30 linear meters of a pre-existing breakwater within the port of Jaffa, Israel, with an installed capacity of 100kW.
So far, Eco Wave Power has finalized the breakwater's reinforcement works, the assembly and installation of the energy conversion unit and the production of two sample floater mechanisms in Ukraine.
Now, following the newly entered collaboration agreement, Lesico will take an integral part in the EWP-EDF One project, by providing the eight remaining floater mechanisms within 51 working days.
Once all units are provided and installed, the parties will review the possibility of using Lesico for additional projects planned by Eco Wave Power.
Eran Sidi, chief operating officer of Lesico, said: "We believe that we will have a significant added value in the production of the floater mechanisms for Eco Wave Power. In addition, Lesico has a mission of taking part in the provision of services for innovative renewable energy sources, which will assist the global fight against climate change.
"As a result, we feel that we are taking an important role through our participation in the first grid-connected wave energy project in Israel, while adding a new market segment to Lesico's portfolio".
Inna Braverman, founder and CEO of Eco Wave Power, added: "We are very pleased to announce our collaboration with Lesico, which is a top tier expert in providing construction, operation and maintenance services for the infrastructure sector in Israel and abroad.
"We believe that such collaboration will shorten the production time for our remaining 8 floater mechanisms, while ensuring high production quality, which could be expanded to additional projects around the globe".
Lesico, which was founded in 1969, has more than 52 years of experience in providing engineering and construction, operation and maintenance services for infrastructure projects and is involved in the research and development of clean-tech technologies in the fields of water and desalination.