Eco Wave Power installs wave measurement buoy for Portugal project
Swedish-Israeli company Eco Wave Power has started collecting wave data offshore Porto for its planned wave energy project in the northwest region of Portugal.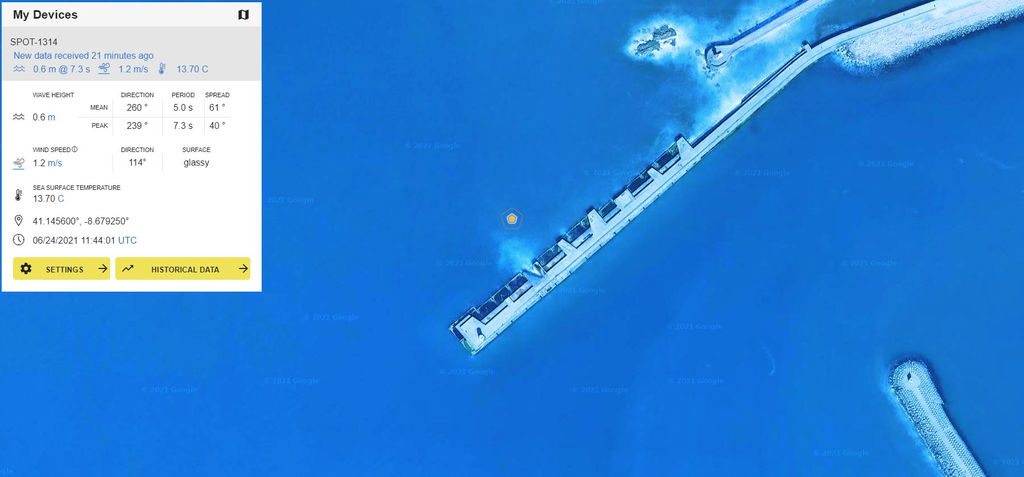 The developer of onshore wave energy technology Eco Wave Power secured approval from the Capitania do Porto do Douro (Port Authority of the Douro) for the installation of a spotter buoy in proximity to Barra do Douro breakwater.
The purpose is to collect wave data for Eco Wave Power's planned 20MW wave energy project in the region.
The installation of the spotter buoy was performed by the Portuguese diving company Oceansubtech, which has experience in commercial diving for the purpose of projects installation, maintenance and inspection of underwater structures, maritime and hydraulic works.
In September 2020, Eco Wave Power established a subsidiary in Portugal to start the licensing process for the first 1MW of the 20MW project.
Earlier in 2020, the company reached a concession agreement with APDL (Administração dos Portos do Douro, Leixões e Viana do Castelo) to explore an area potentially suitable for a wave energy power plant in four locations owned and operated by APDL.
The concession relates to the use of breakwaters granted to Eco Wave Power for a period of 25 to 30 years.
At the beginning of June, Eco Wave Power appointed Pedro Ernesto Ferreira as head of its Portuguese operations to lead licensing and the promotion of the APDL project, establishing contacts with additional sites and ports in Portugal, and conduct day-to-day operations.