Eidesvik PSV bags fresh extension from Wintershall Dea
Norwegian offshore vessel operator Eidesvik Offshore has won a contract extension with Wintershall Dea for the platform supply vessel (PSV) Viking Princess.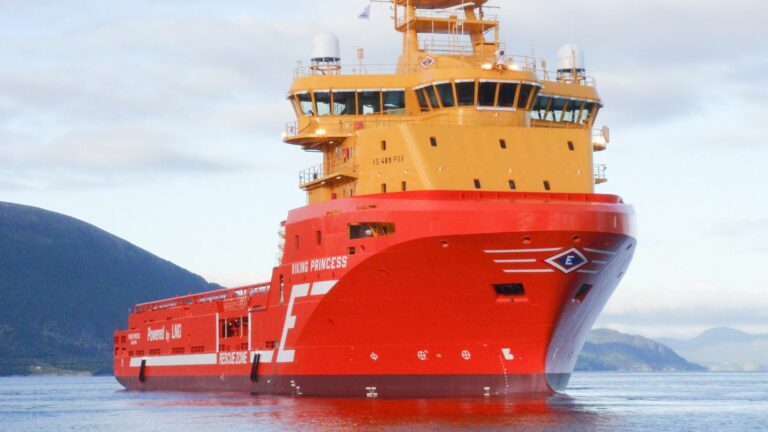 In October last year, Eidesvik was awarded a time charter contract by Wintershall Dea Norge for this PSV. The 12-month contract started in December 2020.
Eidesvik confirmed on Wednesday that Wintershall Dea had used its extension options to extend the contract for the Viking Princess PSV. The contract extension will start from January 2022 in direct continuation of the current contract, extending the firm period to January 2023.
Jan Fredrik Meling, CEO and president of Eidesvik Offshore, commented: "Viking Princess has enabled Wintershall Dea to achieve substantial reductions in C02-emissions. We are pleased to see the company's continued trust in our services and look forward to continuing our good cooperation."
Eidesvik claims the Viking Princess PSV was the world's first offshore vessel with a battery hybrid energy storage solution replacing a traditional generator. It was built in 2013 and the vessel is scheduled to be equipped with a shore power system in November 2021.
In recent company news, it was reported that Eidesvik signed a cooperation agreement with the technology group Wärtsilä to retrofit an offshore supply vessel (OSV) with an ammonia-fuelled combustion engine along with the required safety system and fuel supply.
The provisional completion target for the project is late 2023.