EMEC eyes contractor to investigate lifespan of OpenHydro's test platform
The European Marine Energy Centre (EMEC) has opened a tender for the lifespan study of OpenHydro's test platform which stands in fast-flowing tidal streams of the Fall of Warness site.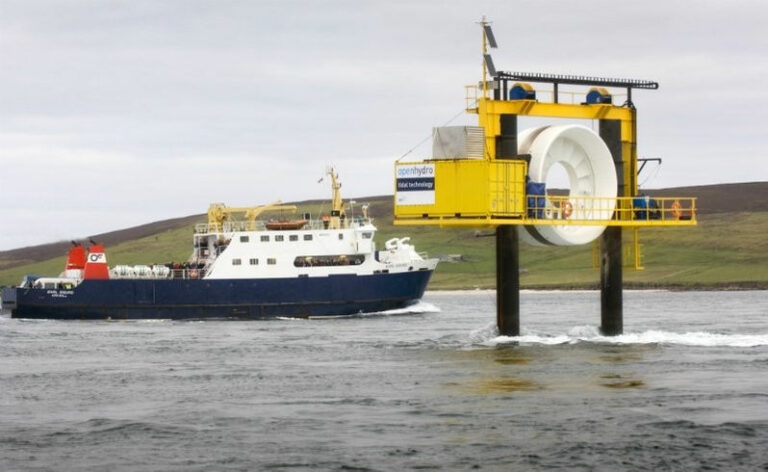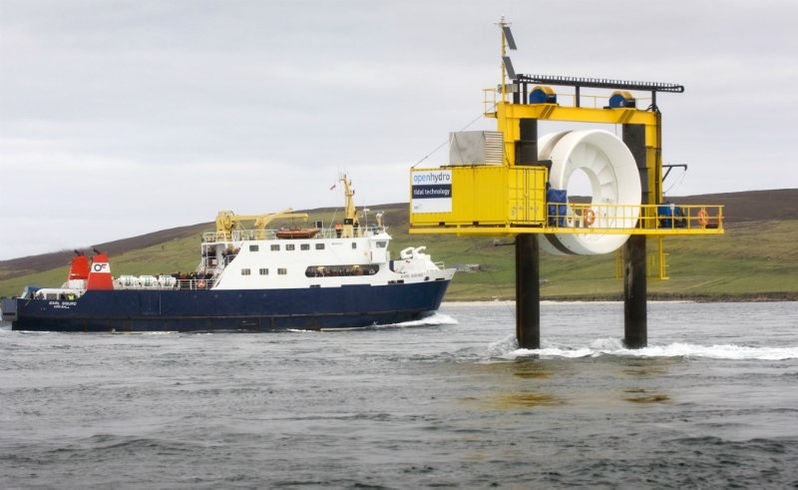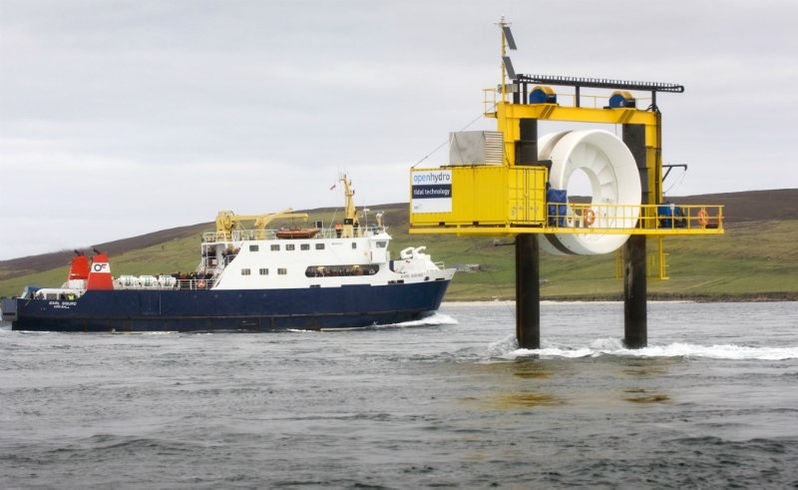 The tender, open until 6 January 2022, covers the provision of non-destructive testing of the OpenHydro platform piles, made up of two steel monopoles grouted into sockets drilled into the seabed.
Using the data, the successful contractor is expected to deliver the lifespan study on the whole OpenHydro platform, excluding the turbine, as part of the tender.
The value of the contract has been set for £100,000, and according to the tender information, the works are expected to last for five months.
The test platform at Fall of Warness test site was used by Irish company OpenHydro to streamline its tidal turbine technology until its liquidation in 2018.
OpenHydro was the first developer to use the tidal test site at the Fall of Warness, located off the island of Eday, when its test rig and 250kW open centred turbine were installed in 2006.
Aside from two piles, the test rig includes a platform suspended from the piles to provide a working area. The turbine is fixed to the piles using two steel collars, which allow the unit to be lowered into the sea using two 15 tonne hydraulic winches.
To remind, in mid-August 2021 EMEC issued a tender for the removal of OpenHydro's test tidal energy turbine installed at the rig.