Energinet receives DNV verification for Baltic Pipe
Danish transmission system operator (TSO) Energinet has received Certificates of Conformity (CoC) from DNV for its section of the Baltic Pipe project.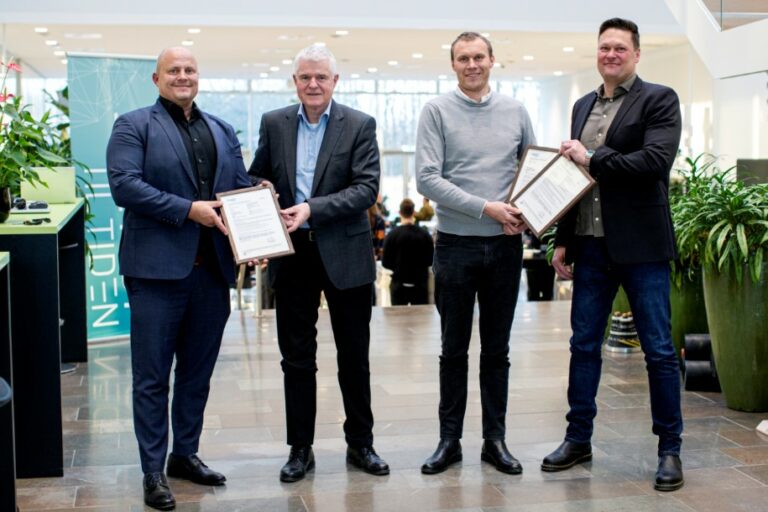 Energinet's part consists of a 105-kilometer pipeline in the North Sea, an approximately 210-kilometer pipeline underground across Denmark, an expansion of the receiving Nybro gas terminal, and a new compressor station at Everdrup in Southern Zealand.
The CoCs were handed over at a ceremony at Energinet's office in Ballerup, Denmark, in December.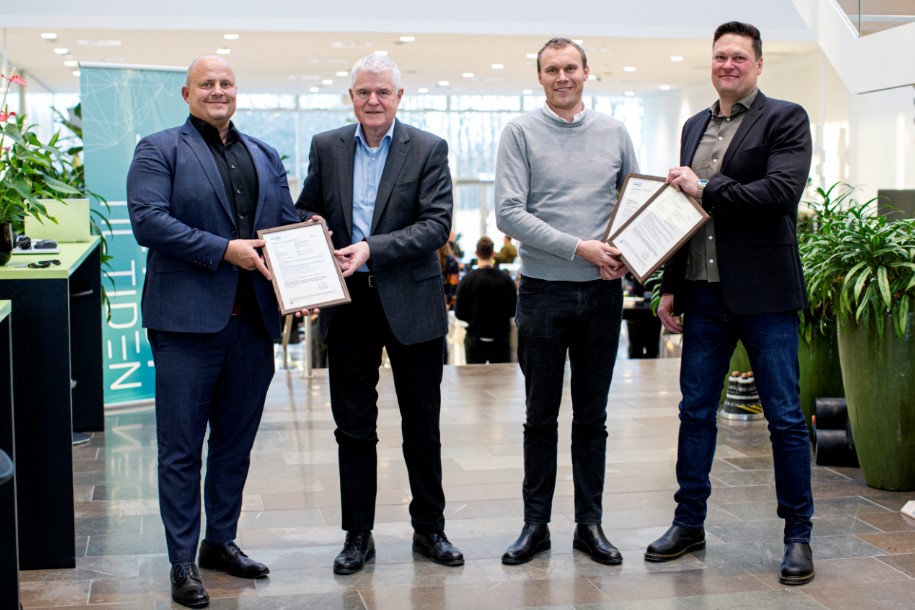 Peter Hodal, CEO of Energinet Gastransmission, said: "We are happy to receive the DNV certificates to permit conditions from the Danish Energy Authority. The start-up and export of natural gas to Poland on time was key for Energinet and we acknowledge the professionalism, engagement, access to pipeline experts and valuable service provided by DNV to the Baltic Pipe project."
DNV was contracted early in the project to deliver technical assurance services, and ultimately support Energinet with the permitting needed to take the new infrastructure into use, as well as assist with professional services on the onshore pipelines, compressor station and gas terminal. 
The contract scope included independent verification, complex independent modeling and submarine pipeline certification to the DNV-SE-0475 certification regime.
Work took place during the engineering, procurement, construction, installation (EPCI), hook-up, and commissioning phases of the project.  
"The Baltic Pipe project is extremely complex with many stakeholders. DNV is proud to work on projects that support energy security, reduce CO2 emissions and align with EU's energy transition. We are pleased that Energinet selected DNV as an important partner in our role to provide assurance services to avoid risks for this capital infrastructure project," stated Mick Cramer Jakobsen, Project Director, Energy Systems at DNV.
Baltic Pipe achieved the final investment decision in 2018 and was partly funded by the EU. The £2 billion gas pipeline is a strategic infrastructure project that has the goal of creating a new gas supply corridor for the European market.
With an annual capacity of 10 billion cubic meters, the project will allow gas transport from Norway to Denmark and Poland.
The pipeline was opened on 27 September 2022 by Danish Prime Minister Mette Frederiksen, Polish Prime Minister Mateusz Morawiecki and Norwegian Prime Minister Jonas Gahr Støre.
SUBSCRIBE