EnQuest taps Allseas for North Sea platform topsides removal
Oil and gas company EnQuest has achieved a milestone in the decommissioning of the Heather asset located in the UK North Sea following the award of a topside removal contract.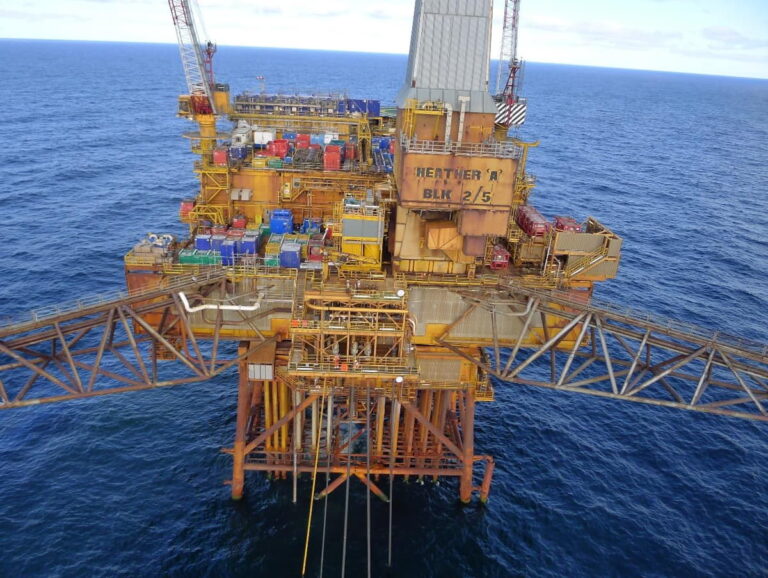 EnQuest revealed on Friday that the Heather asset topsides removal contract has been awarded to Allseas, the owner and operator of what is said to be the world's largest and most sophisticated heavy lift construction vessel, Pioneering Spirit. The award follows an intensive period of evaluation, negotiation, and clarification.
This contract will cover all the engineering, preparation, removal, and disposal of the asset topsides while the Heather jacket removal is a separate scope, which will be awarded in due course.
EnQuest will utilise the Pioneering Spirit's 48,000t topsides lift system capabilities to remove the Heather topsides in a single-piece lifting operation. Preparations will begin next year with the lift itself scheduled for 2025.
EnQuest filed its decommissioning programme for the Heather Alpha platform topsides to the UK's authorities in April 2021. The plan was approved in July of the same year.
The Heather installation is located in block 2/5 of the United Kingdom Continental Shelf (UKCS). It is a fixed installation providing manned production, drilling, and utilities facilities. The platform was installed in 1977/78 and the first oil was produced on 6 October 1978.
The Heather field has not been in operation since late 2019 following a fire on the platform in which two workers were injured. The platform was supposed to resume production in the first half of 2020.
However, EnQuest in early 2020 decided not to resume production at the platform due to a low oil price environment, which shook the market in 2020 amid the coronavirus pandemic.
Allseas has also recently been awarded a contract, which represents the largest single offshore UK Continental Shelf decommissioning contract scope to date.