Environmental alliance rises against Canada's and Germany's LNG projects
A Trans-Atlantic alliance formed of 22 German and 18 Canadian organizations demands the immediate shutdown of the GNL Québec project in Canada and the Stade LNG in Germany.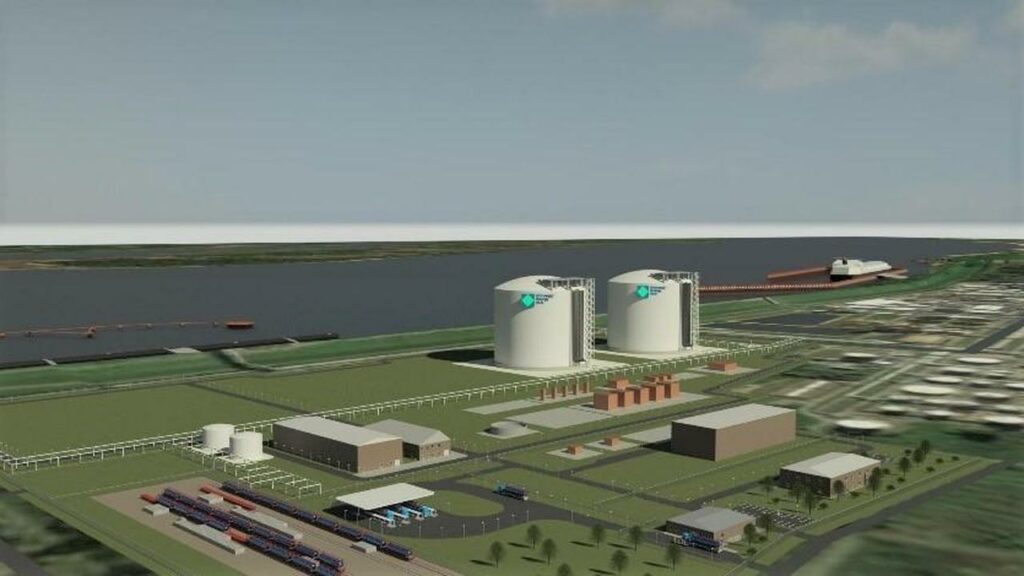 GNL Québec announced a strategic partnership with the Hanseatic Energy Hub in June 2021. The company Hanseatic Energy Hub is behind constructing the Stade LNG import terminal in the North of Germany.
The GNL Québec project has an estimated export capacity of 15 billion cubic metres a year of LNG, while LNG Stade currently plans on a 12 billion cubic metres a year regasification capacity. Both projects are planned to begin operations by 2026.
A Trans-Atlantic coalition of environmental organizations sees this partnership between the two potential projects as a "major hindrance to the energy transition", a "climate bomb" and a "national and international disgrace" for the governments.
The GNL Québec project is aimed at expanding unconventional fossil gas production known as fracked gas in Western Canada and exporting it to international markets. Fracking is a technique that can contaminate drinking water sources, can lead to significant methane emissions and leaks.
The alliance is citing climate, environmental and economic concerns against both projects.
Back in February 2021, over 30 groups and NGOs from Europe and Canada signed a letter of disinterest in connection to the open season offering capacity procedure of LNG Stade.
Sascha Müller-Kraenner, federal manager at Environmental Action Germany, said: "We don't need any additional fossil infrastructure – this is neither compatible with Germany's climate protection targets nor with our international obligations under the Paris Agreement. Building new fossil infrastructure now that is designed to last for decades is negligent in terms of economic policy and catastrophic in terms of climate policy. We have known for a fairly long time that natural gas is similarly devastating as coal in its carbon footprint due to extremely climate-damaging methane leaks along the supply chain – this was shown not least by the footage of German natural gas infrastructure that we recently published. In times of climate crisis, we can no longer rely on fossil energies, but must accelerate the expansion of renewables. This must now be the focus of the German and Canadian governments."
"Germans don't want our dirty fracking gas, and rightly so, we definitely agree with them. Exporting this LNG would slow the energetic transition in Europe and, as we know, the climate crisis is an international problem and knows no frontier: we would collectively have to face the consequences of these potentially devastating projects," said the Canadian groups.