Equinor facing protests over one of the biggest new oil and gas projects in UK
Norwegian state-owned oil and gas company Equinor is facing a digital protest against it and its operated Rosebank oil and gas project, located West of Shetland.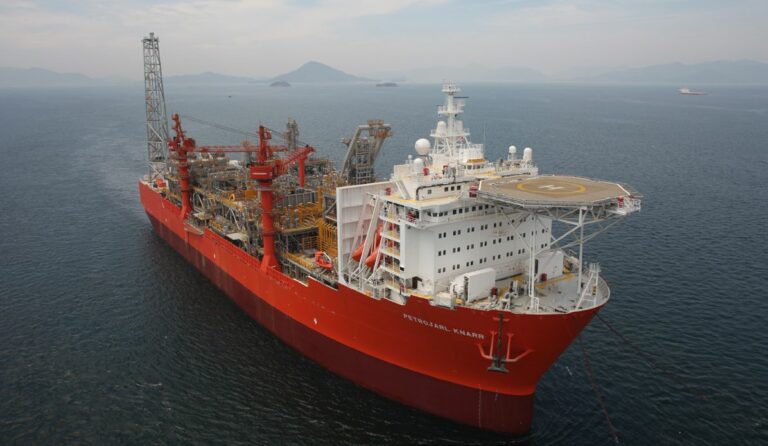 With actions by Just Stop Oil activists against new oil & gas licenses in the UK making headlines across the world, and a decision on Rosebank coming any day now, environmental activists believe "it is a crucial time to come together to fight the UK's biggest undeveloped oil field. And its owner Equinor."
Therefore, on Tuesday 25 October, activists from across the UK and Norway are going to take a range of mass digital actions targeting Equinor and demanding that they #StopRosebank. This digital day of action is open to everyone.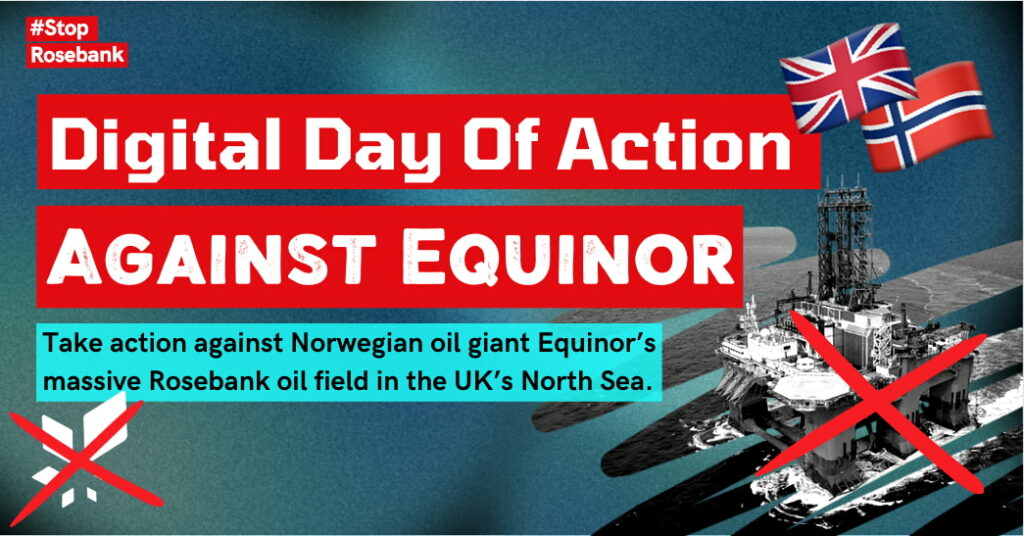 A couple of months ago, Equinor filed an environmental statement (ES) related to the development of its Rosebank oil field to the UK authorities as one of the key documents ahead of making an investment decision. If sanctioned, the project would create £8.1 billion of direct investment, including both the development, operation and decommissioning of the field.
The Rosebank field is a large undeveloped oil and gas asset in the UK with recoverable resources of more than 350 million barrels of oil equivalent. It is estimated that it will cost £4.1 billion to develop Rosebank and a further £3.6 billion in operating expenses, according to Equinor.
"Exposing Equinor's true colours and removing their social licence to operate is a crucial step towards making them give up on the field and stopping Rosebank. That's why we're coming together as activists in Norway and the UK to send a clear message to Equinor and oil companies across the world: no new oil and gas," the activists at StopCambo said.
Earlier this month, campaigners also staged a protest against the involvement of fossil fuel interests in a conference focused on solutions to the climate crisis. Invitees to the TED event titled 'What is the role of fossil fuels between now and 2050?' included Equinor, which is currently seeking approval to develop Rosebank, the UK's largest undeveloped oil field.
This is not Equinor's first brush with activists who are showing strong opposition to its oil and gas projects. While the company was seeking approval from the Canadian government to develop the Bay du Nord project, it encountered massive resistance from various environmental groups. Following the approval by the Canadian government, environmentalists in May 2022 launched a lawsuit aiming to overturn it.
The project's supporters see it as a huge economic opportunity and part of a solution for the growing energy crisis and increasing concerns over the security of supply as Russia's war in Ukraine rages on. If approved and developed, the project would be in operation for approximately 30 years.
In light of this crisis, the UK government in late September decided to make efforts to accelerate various energy projects, including five oil and gas developments as well as several carbon capture and storage (CCS), hydrogen, and offshore wind projects. The oil and gas projects included in this are Murlach, Cambo, Talbot, Affleck, and Victory.
But this did not sit well with environmental activists who have been staging protests in the UK over the last several weeks. The latest in the line of these protests happened on Wednesday 19 October, causing a stoppage of traffic on the A4 Cromwell Road at the junction with Exhibition Road, in central London.