Estonian duo to build fully electric waste collection tanker
Estonian companies Baltic Workboats AS and BLRT Grupp have joined forces to build a fully electric waste collection tanker for the Port of Klaipeda.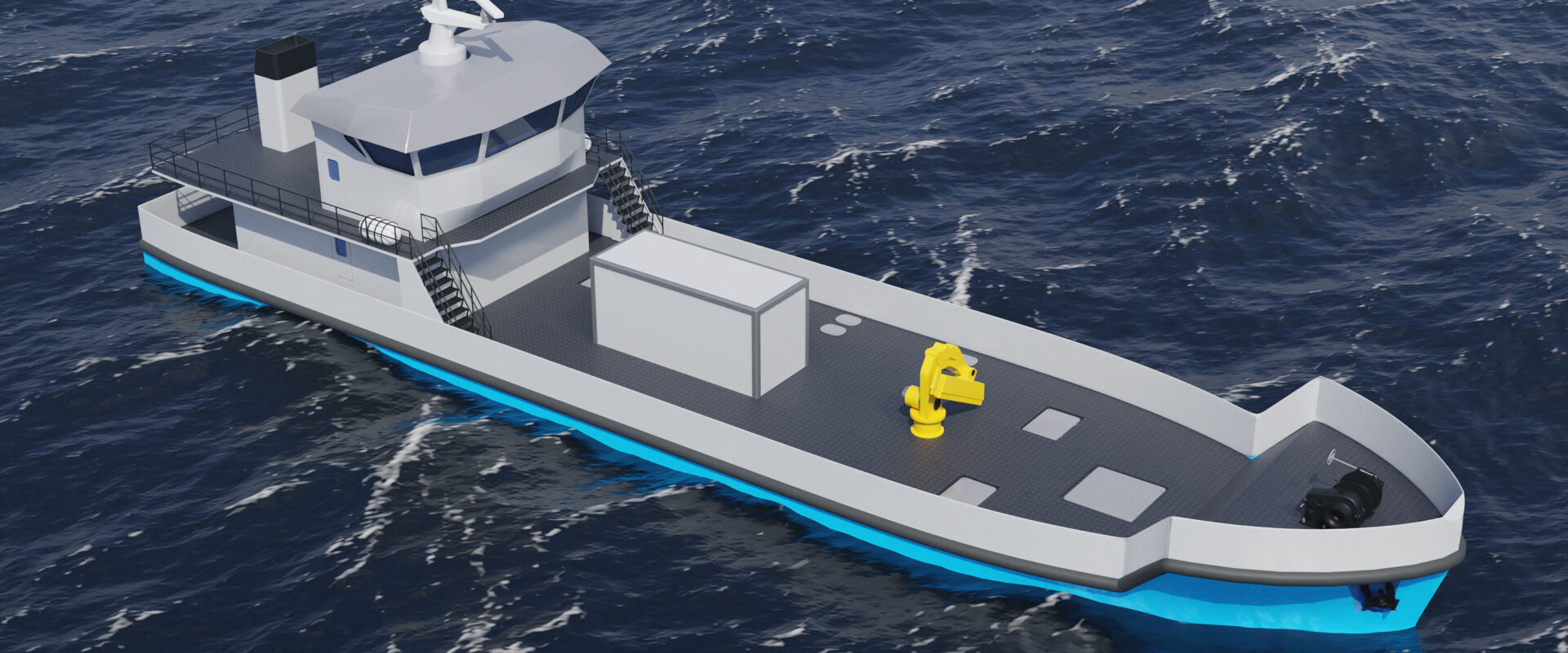 The design and construction of a tanker collecting waste from other vessels arriving at the Port of Klaipėda will be the first large collaboration project between Baltic Workboats and Western Baltija Shipbuilding, a subsidiary within BLRT Grupp. The total contract value is around €11 million.
The 42-meter long and 10-meter wide tanker will carry up to 400 cbm of liquid waste. Furthermore, the vessel will have a fully electric propulsion system with 2 000 kWh of batteries installed on board, meaning it can sail at 8 knots continuously for 8 hours without charging, the company noted.
Additionally, it will be rigged with automation devices and technologies to support her efficient operation by a three-member crew while ensuring power consumption and operational profile optimization.
Once Western Baltic Engineering, a subsidiary within BLRT Grupp, has developed a detailed design, Western Baltija Shipbuilding will build a hull and install most auxiliary systems.
Baltic Workboats, in turn, will design and install electric propulsion and control solutions including battery packs with power management system, and navigation and automation systems and will complete the outfitting of the interior accommodation areas.
"We are very pleased to have signed another contract for an all-electric vessel construction. We have built hybrid and electric ferries and patrol vessels in the past and are excited to build our first tanker with fully electric propulsion – what makes us especially proud is that it will sail in one of the Baltic states. We are anticipating working together with the Port of Klaipeda again, having built workboats and pilot boats for them in the past," commented Rimo Timm, Head of Sales at Baltic Workboats.
"Our shipyard is delighted to be part of a consortium with Baltic Workboats to construct, paint and equip a waste collection vessel that will contribute to reducing the environmental impact in the harbour waters where the subsidiaries of BLRT Grupp operate. We have previously built vessels with different types of engines, but this will be the first all-electric engine vessel we construct," said Ilja Andrusenko, Head of Marketing at Western Baltija Shipbuilding.
The tanker will be equipped to collect and treat waste and rainwater, and any additional waste from ships arriving at the Port of Klaipėda will be transported to treatment facilities onshore.
The design of the tanker is already underway, and construction is set to begin this year in the fall.
The project is expected to take 24 months, with delivery scheduled for the summer of 2025, the partners concluded.