Fifth Starfish anchor handler joins Maersk fleet
The fifth Starfish-series vessel Maersk Mobiliser was delivered to Maersk Supply Service on Wednesday, October 31.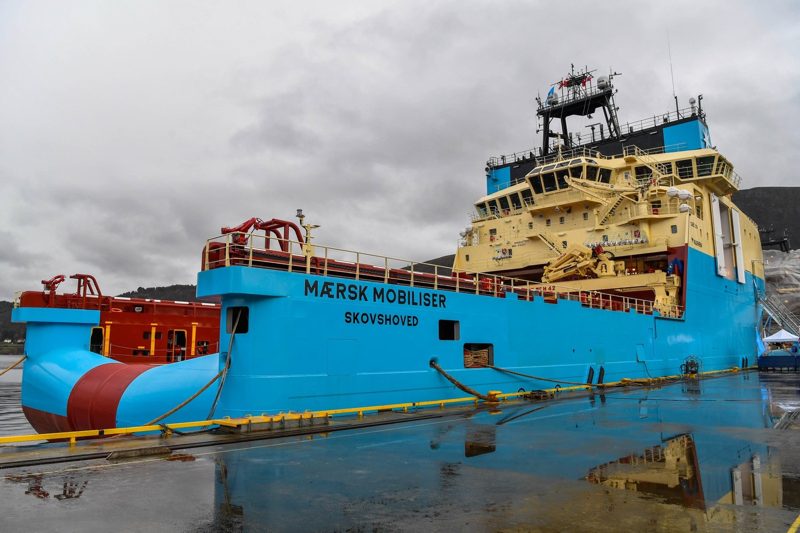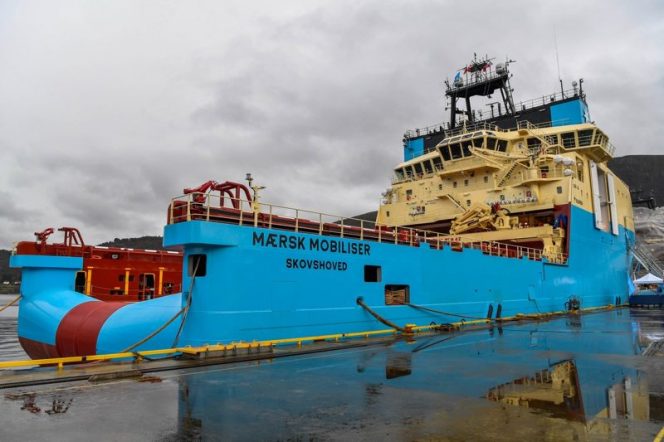 ---
Norway's Kleven shipyard said on Thursday that the vessel was the fifth in a series of six anchor handlers for Maersk Supply Service. The Maersk Mobiliser was christened during a naming ceremony at Kleven yard with Trine Munch Agerskov as the sponsor.
The vessel will leave Kleven this week to mobilize for future engagement with an unnamed major Canadian operator for drilling support and ice management duties.
Maersk Mobiliser's four sister vessels, Maersk Master, Maersk Mariner, Maersk Mover, and Maersk Minder went straight to work after delivery from Kleven. The vessels carry out services such as decommissioning, towing and installation as well as supply and anchor handling duties.
The vessel has a 260-tonne bollard pull, an 822-square meter deck area, and a 450-tonne anchor handling winch.
The Starfish series is of the Salt 200 AHTS design by Salt Ship Design. The entire series will be identical with 95 meters in length, 25 meters in width, an ROV garage for one ROV Launch and Recovery System (LARS) with a built-in ROV control room as well as accommodation for 52 persons.
The delivery of the Starfish vessels began with the Maersk Master which was delivered and named at Kleven Shipyards in March 2017. According to the company, the last vessel in the series will be delivered from Kleven at the end of January 2019.