Fincantieri launches Explora II, cuts steel for LNG-fuelled Explora III
Italian shipbuilder Fincantieri has marked construction milestones for two cruise ships owned by MSC's Explora Journeys. The company floated out Explora II, and cut the steel for Explora II, the first Explora vessel to be powered by liquified natural gas (LNG).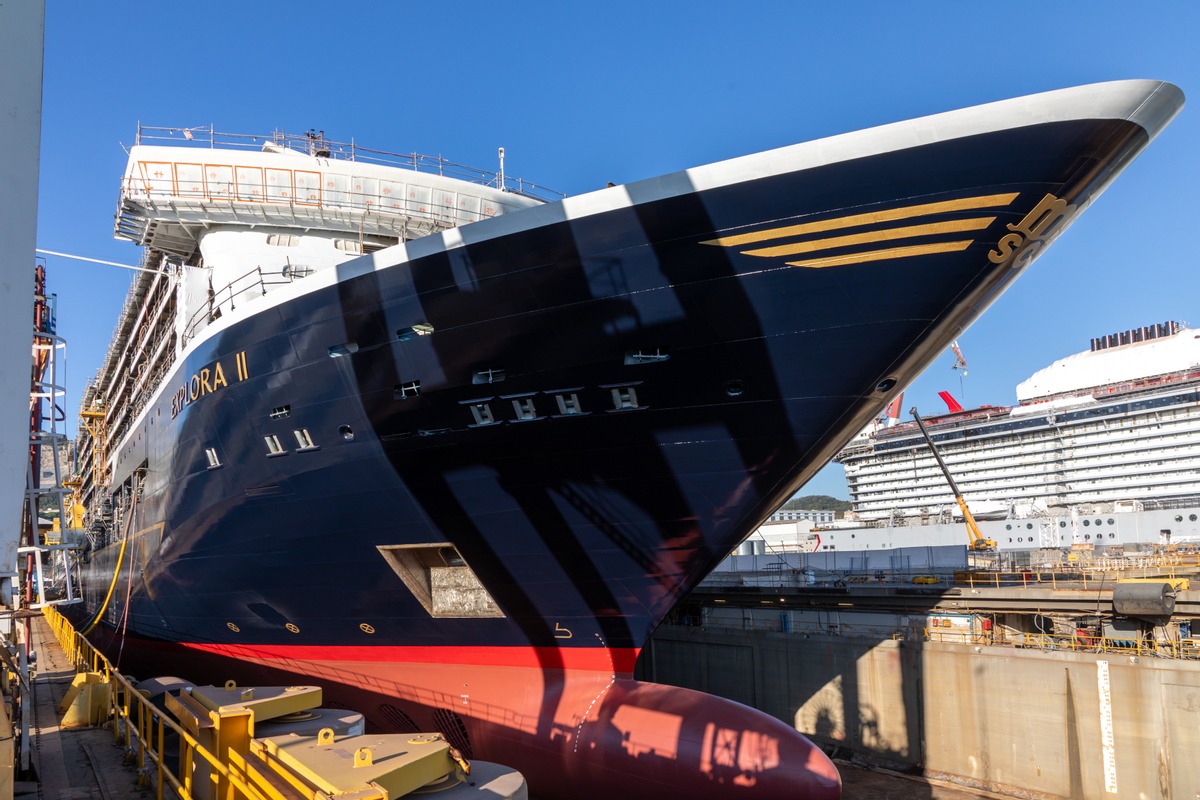 The double ceremony was held in Genoa, at Fincantieri's historic Sestri Ponente shipyard on 6 September. The two ships represent the second and third vessels out of a total of as many as four ordered by the MSC Group from Fincantieri. The total investment for the four ships is about €;2.3 billion.
"Msc and Fincantieri are a fundamental piece of our past and even more so of our future. Combining the ability to build ships with those who take them around the world is a unique opportunity for Genoa and Liguria to grow and continue to strengthen its leadership in shipbuilding and on the sea," Liguria Region President Giovanni Toti said.
"The launch of Explora II and the steel cutting of Explora III represent a great step forward for the cruise industry, which in this 2023 has recorded record numbers. The construction of ships of this magnitude is also great news from an employment perspective for Genoa," Mayor of Genoa Marco Bucci stated.
After being launched into the water with the technical launch, Explora II will be completed in the coming months and delivered in the summer of the next year.
Explora III, whose construction began with traditional steel-cutting ceremony, will enter service in the summer of 2026 and will be the first ship in the Explora fleet to be powered by LNG.
In January 2024, construction will begin on EXPLORA IV, also powered by LNG, which will be completed in early 2027.
All of the Explora Journeys vessels will be equipped with the latest environmental and marine technologies, including selective catalytic reduction technology, shore power plug-in connectivity, underwater noise management systems to help protect marine life, and a comprehensive range of onboard energy efficient equipment to optimise engine use to further reduce emissions.
According to Fincantieri, LNG is expected to substantially reduce sulfur oxide (99 percent) and nitrogen oxide (85 percent) emissions, and cut greenhouse gas emissions by up to 20 percent.