Finnish wave energy company enters green hydrogen market
AW-Energy has announced its entry into the commercial hydrogen market by introducing a combined WaveRoller wave energy device and HydrogenHub process for the production of green hydrogen.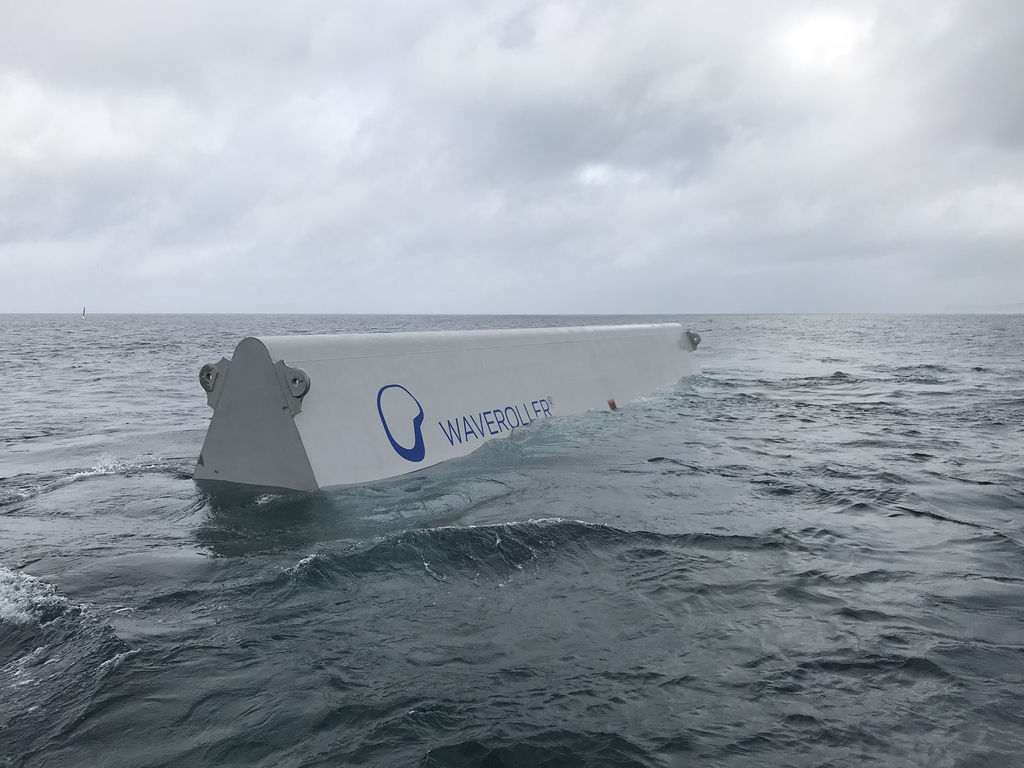 When combined with other renewable energy sources, AW-Energy wave energy device can enable significant green hydrogen cost reductions and is a viable solution in the drive to execute the world's clean energy hydrogen roadmap, the company said.
Christopher Ridgewell, CEO of AW-Energy Oy, said: "Wave energy holds the greatest potential to generate constant low-cost green hydrogen. Our WaveRoller process enables a green hydrogen plant to achieve much higher production capacities at reduced costs by complimenting wave energy with solar or wind.
"Achieving carbon neutrality in many sectors will depend upon making vast amounts of renewable hydrogen. Because AW-Energy is the market leader in its field with utility scale technology, proven performance, our partners and industry stakeholders are encouraged by what we can now deliver commercially".
Green hydrogen is produced by using renewable energy (such as combining wave energy with solar) to power electrolysis that splits water into its constituent parts. It is regarded as a leading approach in the journey to decarbonize emission-intensive industries and transport sectors, AW-Energy said.
Widely available analysis suggests a $2/kg price represents a potential tipping point that will make green hydrogen and its derivative fuels the energy source of choice across multiple sectors, which includes steel manufacturing, fertilizer production, power generation, and shipping where vast near-term demand exists across Europe and internationally, according to AW-Energy.
Green ammonia, a derivative of green hydrogen, is also being assessed as a way to displace fossil fuels in thermal power generation, greatly decreasing the emissions intensity of existing energy infrastructure.
"We believe the collective ingenuity of our supply chain can deliver green hydrogen at less than $2 per kilogram. From an industry, technology and political perspective, we see no barriers to achieving this. It is time for energy operators and suppliers to work together with wave energy providers to scale-up to reduce costs," said Ridgewell.
It is estimated that green hydrogen could supply up to 25% of the world's energy needs by 2050 and become a $10-trillion addressable market by 2050, AW-Energy said. These projections are underpinned by emerging hydrogen-focused energy strategies of countries across the EU and globally.
"Scaling up of green hydrogen using wave energy will be crucial to reach global climate goals. We believe that our wave energy technology and collaborative working approaches with leading companies in the private and public sector, using expertise, commitment and confidence in hydrogen's potential, will play an important role in delivering projects to bring green hydrogen costs to the $2/kg tipping point – and potentially much sooner than current expectations predict," concluded Ridgewell.
To remind, AW-Energy has joined partnership looking to drive forward the commercialisation of the electrofuel (e-fuel) production using sustainable electricity and sequestered carbon dioxide.
The role of AW-Energy in the project is to provide data regarding its WaveRoller power production characteristics, and how those can complement other renewable energy streams for electrolytic hydrogen production in the E-fuel project.