First newbuilding hits the water at Russia's Zvezda
Russia's huge new shipbuilding complex Zvezda has launched its first vessel, an Aframax tanker named Vladimir Monomakh.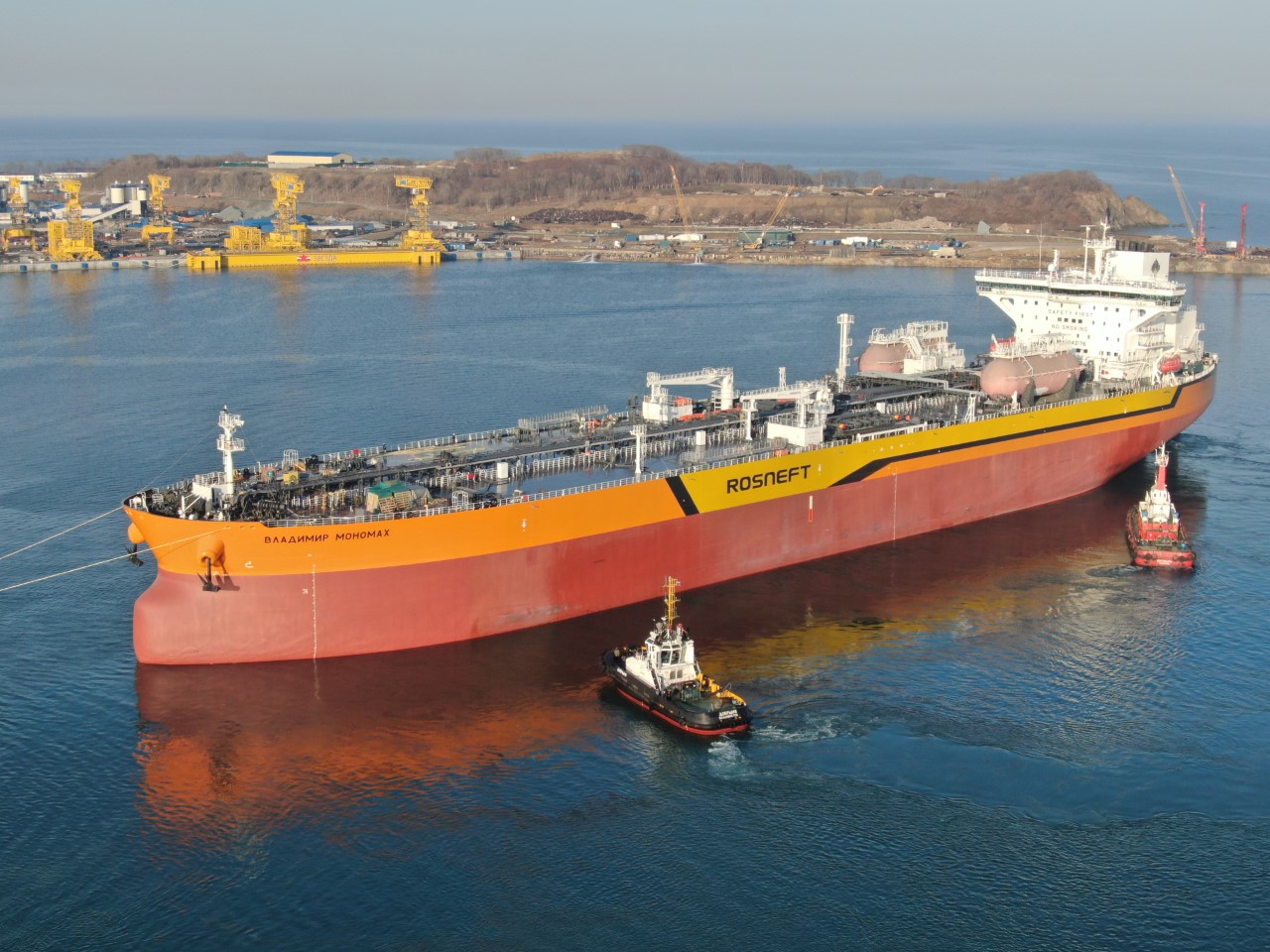 The dual-fuel tanker, running on traditional fuel and liquified natural gas, is designed to carry oil in unrestricted navigation.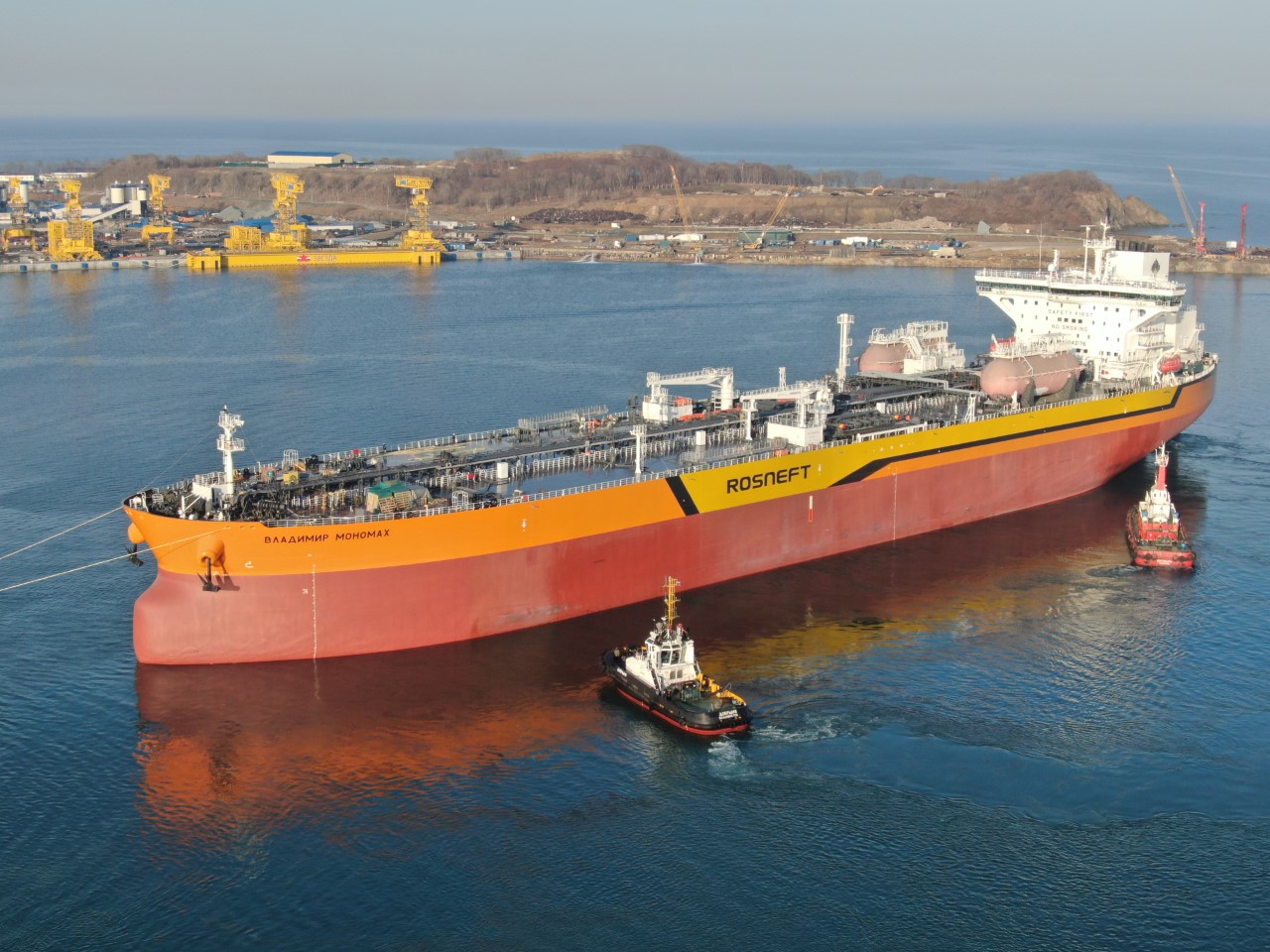 The ice-class ICE-1A vessel features a length of 250 metres, width of 44 metres, deadweight 114 thousand tonnes, and can sail at a speed of 14.6 knots. It is part of a batch of 12 identical ships being built by Zvezda.
The tankers are equipped with the most advanced class A automation system, the shipbuilder said.
The Aframax tanker was launched from the Vympel floating transfer dock, which was delivered to the Zvezda Shipbuilding Complex in July 2018. 
The dock allows the longitudinal launching of ships from three different shipyard slipway lines as well as the sideways launching of offshore facilities.
The construction of the ship was launched back in 2017 coinciding with the agreement for the design, construction, technical supervision, operation and crew training of 10 Aframax-class tankers.
Currently, four Aframax tankers are in production at the heavy outfitting berth, and metal cutting was carried out for the fifth one in February 2020.
The vessels are being built for Rosnefteflot.
The Russian shipbuilding firm is being created on the basis of the Zvezda Far Eastern Shipyard by a consortium of Rosneftegaz, Rosneft and Gazprombank.
The complex is planned to be able to construct large capacity ships designated for servicing offshore mineral production projects, including in the Arctic, and also merchant ships that will transport cargo on national and international waterways.
The project to create a shipbuilding and marine equipment cluster was launched by the Russian government in 2013.
The shipyard, currently employing 3,500 people, is being developed in two stages and its overall completion is scheduled for 2024.