First Steel Cut for MSC Cruises' New Seaside EVO Ship
Cruise company MSC Cruises has cut the first steel for MSC Seashore, the first of two new Seaside EVO ships.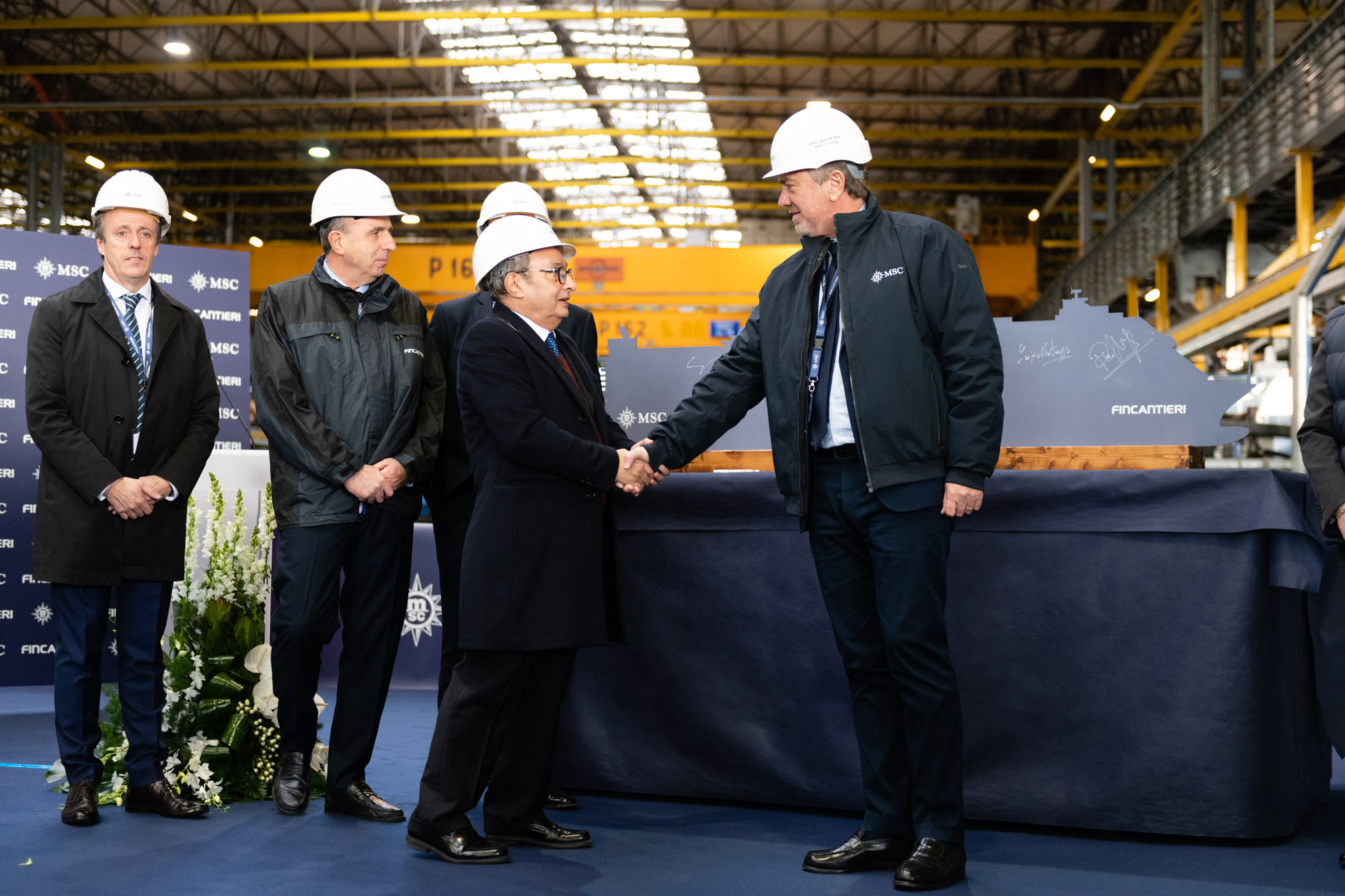 The steel cutting ceremony was held at Fincantieri's Monfalcone shipyard in Italy on November 26.
Coming into service in spring 2021, the newbuilding is the first of two Seaside EVO ships ordered for EUR 1.8 million in November last year.
With a length of 339 meters and a width of 41 meters, the Seaside EVO vessels will have a gross tonnage of 169,380 tons.
The Seaside EVO ships are a further evolution of the company's Seaside class of vessels and will be able to accommodate up to 5,646 passengers.
"With the Seaside class, we introduced to the market one of the more innovative cruise ship prototypes all-around – our fifth out of six to-date… Today, only one year after MSC Seaside entered into service, we are taking this award-winning concept to the next level by starting the construction of a further evolved and even richer ship," Pierfrancesco Vago, MSC Cruises' Executive Chairman, commented.
"MSC Seashore is designed to impress: first of all due to her size, she will be by far the largest ship ever built in Italy, allowing us to further increase our management standards, but even for her top-class technological level," Giuseppe Bono, CEO of Fincantieri, said.
---
As with the existing Seaside class ships, the new ships will be equipped with state-of-the-art environmental technology, ranging from recycling and waste management systems meeting the very highest industry standards to the latest generation of energy-saving devices among others.
Today's event marked another milestone in MSC Cruises' ten-year development plan for seventeen additional new mega ships, with four new ships currently under construction at the same time. MSC Seashore is the seventh ship to be built under this plan and will become the nineteenth ship MSC Cruises has built since its inception in 2003.
MSC Seashore will be joined eighteen months later by a second Seaside EVO ship in autumn 2022.