Floating Power Plant gets EU backing to continue floating wind and wave trials
Danish company Floating Power Plant (FPP) has secured support from the EU-funded MaRINET2 project to test its hybrid floating wind and wave platform at IHCantabria facilities in Spain.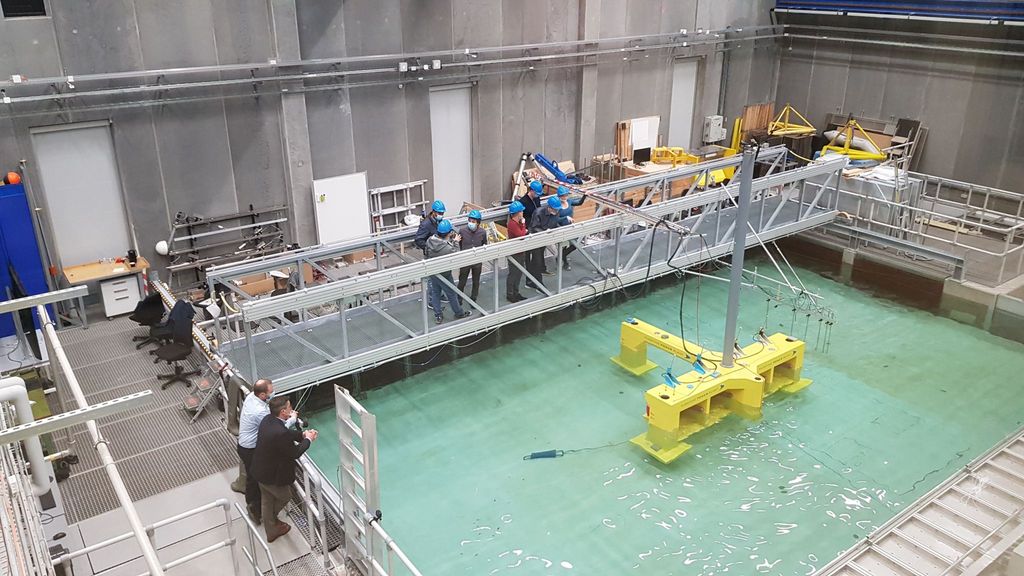 With the MaRINET2 funding, FPP will have access to the basin at IHCantabria research institute for three weeks during 2021, where the company plans to perform several tests on its 1:30 scale platform to verify numerical models.
FPP already conducted similar tests at Aalborg University in November 2020, which produced a lot of useful data, but according to the company, IHCantabria has a larger pool that allows for more precise testing, with the multi-fan system that provides a unique tool for proving the floating wind equipment.
Sarah Thomas, head of R&D at FPP, said: "This is the next stage in our test campaign to validate our coupled numerical models for the loads and motions on our technology. The tests will combine our floating foundation with integrated wave energy converters to IHCantabria's multi-fan thruster: a drone-type device which can simulate complex wind flows, adjusted according to the platform motions, using Software-In-the-Loop (SIL)".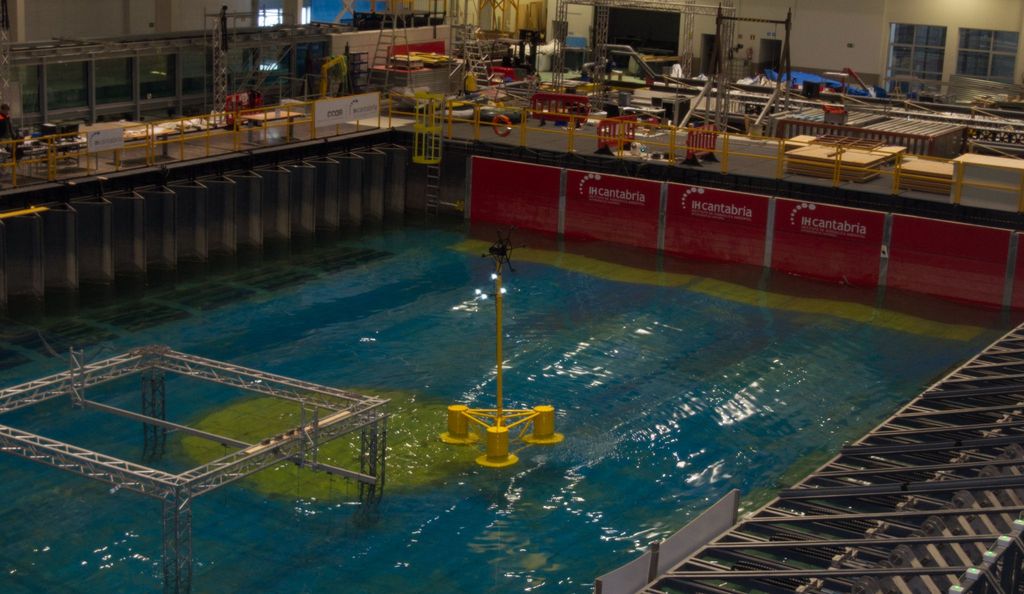 FPP is developing a commercial-scale version of the P80 platform, a floating semi-submersible platform that will host a single wind turbine from 4-10MW, that will further support 2-3.6MW of wave power.
The P80 platform is anchored by using a standard turret mooring technology that has been proven, and is still used, by the oil and gas industry.
The combination of the mooring system, the platform design and the high wave energy absorption ensures that the platform vanes 360 degrees in order to face the incoming waves, according to FPP.
MaRINET2 is a €10.5 million project which includes 39 organisations representing some of the top offshore renewable energy testing facilities in Europe and globally.
The project depends on strong international ties across Europe and draws on the expertise and participation of 13 countries, allowing applicants to submit proposals for testing in any of the project's 57 test facilities.
The final call for applications for the MaRINET2 support was issued in September, 2020.