MaRINET2 launches final call for applications
The fifth and final call for the EU-funded MaRINET2 project has opened, targeting offshore energy technology developers who are looking to test their device or components.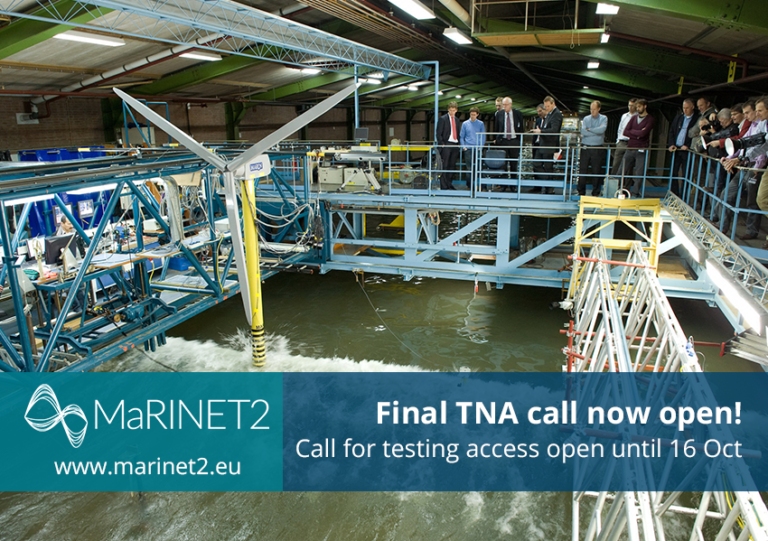 The project offers fully-funded access to a network of testing and research infrastructures in Europe.
Open until 16 October, the call will grant access developers of offshore wind, wave and tidal energy systems and components.
Applicants should also check the list of available facilities offered under this call.
So far, MaRINET2 has awarded almost €5 million in free testing access, across a network of 57 European research facilities.
The project's objective is to accelerate the progress of the European offshore renewables sector towards full-scale industrialisation.
Covid-related delays pushed back the Initial schedule for June 2020.
An updated timetable, and a webinar recording to assist candidates, are available on the project website.
MaRINET2 project coordinator, Dr Jimmy Murphy, University College Cork said:
"As we open the final call, I am delighted with the success of the project to date.
"Providing developers with access to some of the world's best test facilities and expertise is a big part of kick-starting this new European industry."
Christophe Maisondieu, MaRINET2 access coordinator, Ifremer, also said:
"Hundreds of projects have already benefitted from the MaRINET2 and MaRINET programmes and the project team is looking forward to working with a new set of developers under this last call.
"Putting new technologies through their paces is essential to produce reliable, effective machines, and to reduce project risks."