Fluid dynamics simulations expert joins QED Naval

Edinburgh-based engineering consultancy QED Naval has appointed Corey Badger to lead its computational fluid dynamics (CFD) numerical capabilities incorporated into the Subhub tidal platform design process.
Badger brings new capabilities to the company having completed her Ph.D in multiphase flows using OpenFOAM – the open source CFD package – according to QED Naval.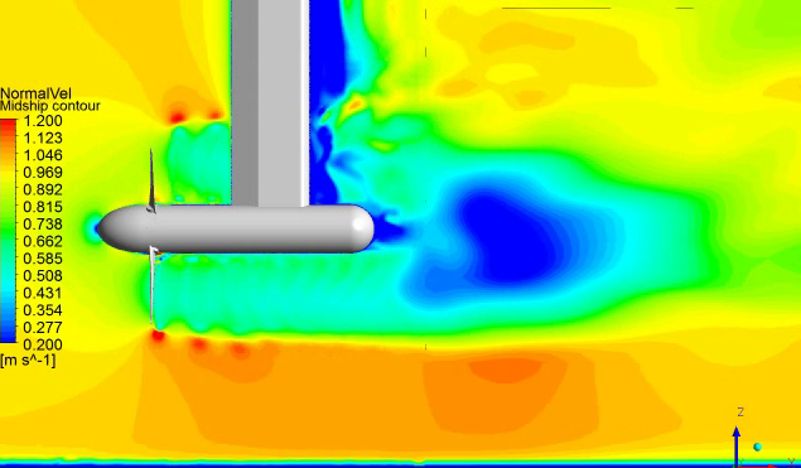 Large part of Badger's work will focus on the validation claims of Subhub performance, and its unsteady loading benefits on tidal turbines.
The company's CFD numerical capacity is said to be able to run 'massive' numerical models quickly, providing tangible results on turbine performance within weeks rather than months – part of QED Naval's modelling ANSYS Fluent CFD package.
Badger has also taken on the development of the company's Tidal and Wave Energy Evaluation Tools (TWEET). The main module of TWEET takes as measured or theoretical tidal harmonic models along with CFD/BEM performance data of the turbines, and projects the energy generated from the inlet condition over a period of a year or the life of the project.
Simulations can then be run from within TWEET to determine the economic viability of the project, according to QED Naval.
The company has also started building its own GIS mapping tool to store and maintain site data including bathymetry, flow rates, positions of moorings, pictures and videos of seabed conditions and mammal, bird and fauna sightings for EIA studies.
To remind, QED Naval has this week informed that the build phase of its utility-scale Subhub tidal platform is complete. It will soon be deployed at Queen's University Belfast (QUB) tidal energy site in Northern Ireland.