Following vessel conversion, N-Sea kicks off survey for multi-billion dollar gas pipeline project in Africa
The Netherlands-headquartered subsea solutions provider N-Sea has started survey activities to support the development of the Nigeria-Morocco Gas Pipeline (NMGP) project.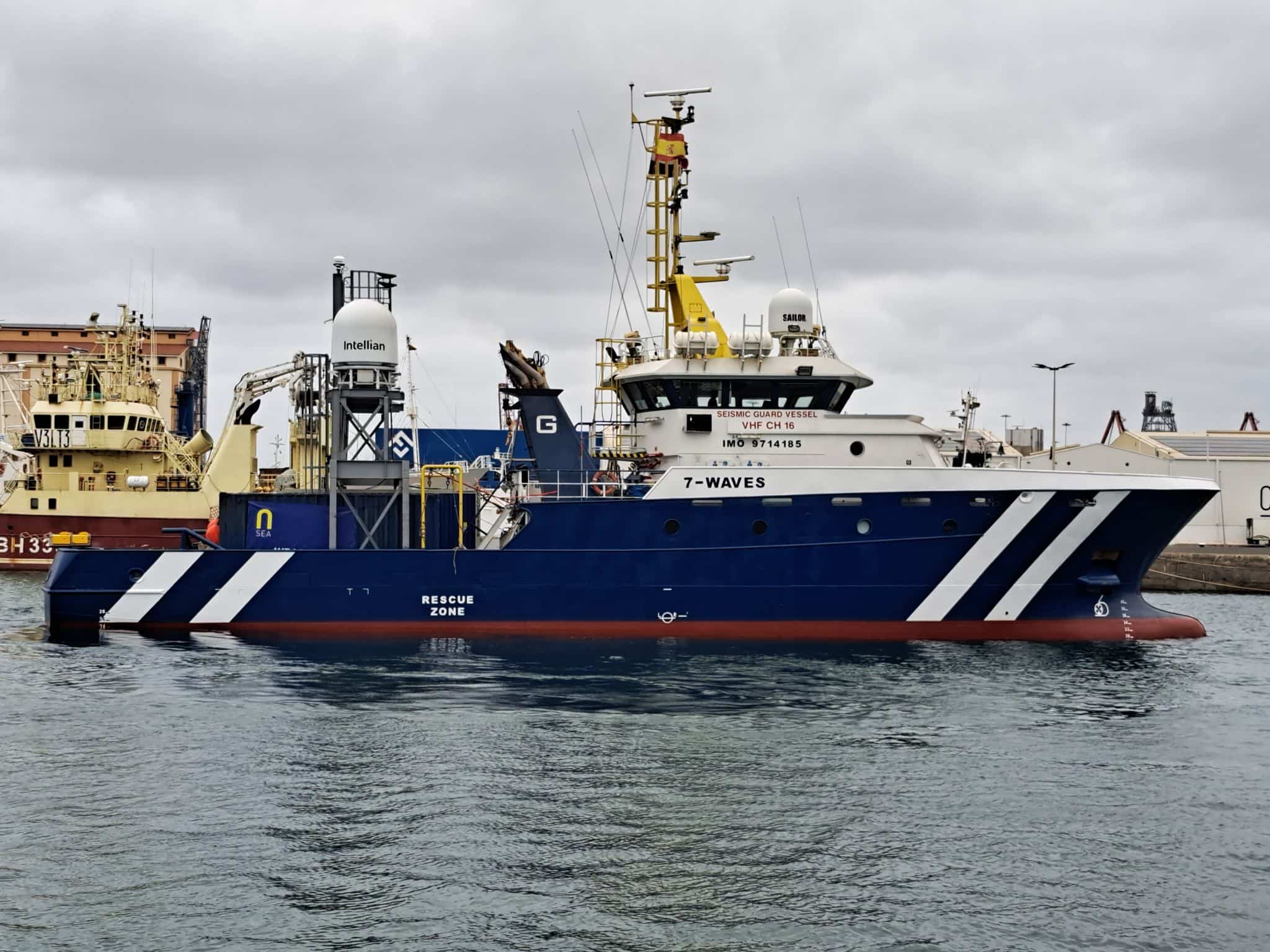 N-Sea explains that it has worked closely with vessel owner, Rederij Groen, and converted the 7-Waves seismic support vessel into a survey vessel with what the firm deems to be state-of-the-art equipment to realise this project.
According to the Dutch subsea player, the project is being run with a skeleton crew on board the vessel, and all data is being transferred to shore, to the N-Sea Data Centre. In addition, daily meetings with the client representative, FEED engineer, client, and the firm's data processors are carried out to assess data quality and route alignment.
"N-Sea has expanded its area of operations to West Africa by commencing survey operations to support the development of the prestigious Nigeria-Morocco Gas Pipeline project," outlined N-Sea.
This 5,660-kilometre pipeline is sponsored by Office National des Hydrocarbures et des Mines (ONHYM) and the Nigerian National Petroleum Corporation (NNPC). It will start in Nigeria, connecting several countries en route with intermittent onshore returns for compression as a base case. Additionally, the pipeline will connect to the Maghreb-Europe Pipeline in northern Morocco and extend to its endpoint in Spain.
Back in June 2023, the NNPC confirmed the receipt of financing from the Islamic Development Bank (IsDB) for the development of the NMGP and revealed its intention to apply part of the proceeds towards payments under the contracts for offshore and onshore survey services of the Southern Zone.
To this end, the firm launched a tender for the purpose of carrying out reconnaissance and meteocean surveys along with topographical and geotechnical onshore ones related to the offshore Nigeria to Senegal segment, including landfalls and onshore routes to the compressor stations (CSs).
With a capacity of 30 billion cubic metres per year, the Nigeria-Morocco Gas Pipeline is envisioned as an extension of the existing West African Gas Pipeline and has an estimated cost of $25 billion. The construction of this pipeline is slated to be completed by 2046, based on a 25-year estimate given in 2017.
Upon completion, it is anticipated to become the world's longest offshore pipeline and the second-longest one overall. This pipeline is expected to support the Moroccan government's national development strategy aimed at transitioning to a low-carbon energy system, diversifying its energy mix and achieving its renewable energy commitments.
N-Sea secured several contracts this year. In April 2023, the company got a new deal with ONE-Dyas to install a subsea power cable between the Riffgat offshore wind farm in the German North Sea and the new, to-be-built N05-A gas production platform.