French tidal energy developer embarks on €2M fundraising campaign
French tidal energy company EEL Energy has launched a fundraising campaign, targeting €2 million to further advance its tidal energy technology whose design was inspired by bio-mimicry.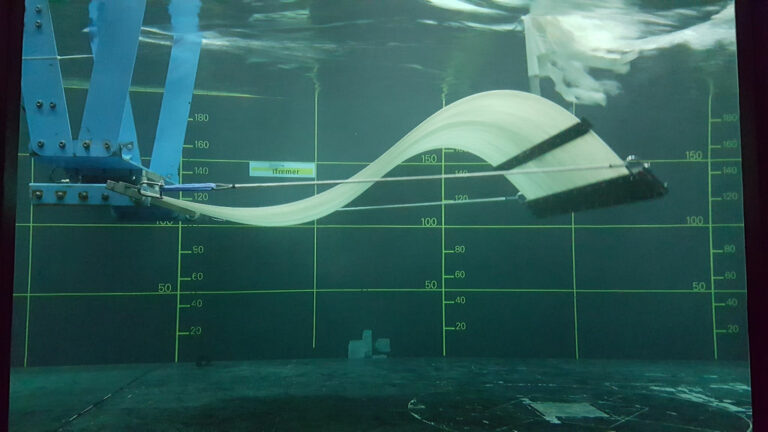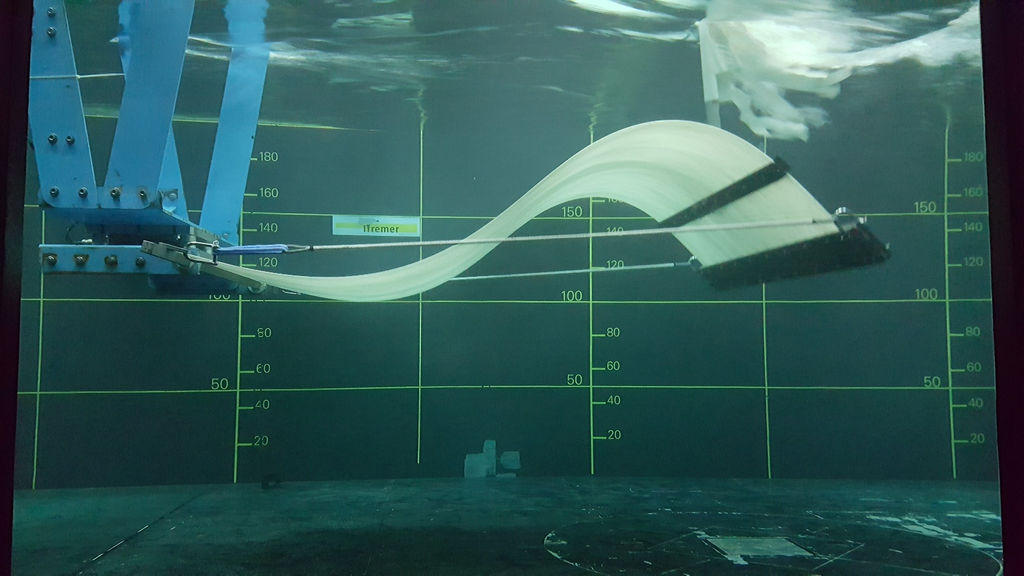 Based on the concept of bio-mimicry, a practice that learns from and mimics the strategies found in nature to solve human design challenges, EEL Energy's tidal energy converter has been designed to replicate the undulating movements of marine life.
With a number of technology prototypes tested at various scale over the last years – most recent being the long-term test campaign in the discharge channel of the Aquanord fish farm in Gravelines – EEL Energy is now stepping up its activities to fully commercialize its technology solution.
Encouraged by the results obtained through trials in Gravelines, where two scaled prototypes have been delivering 25kWh of clean energy per day as confirmed by EEL Energy's CEO Franck Sylvain, the company has now launched a fundraiser with a target of up to €2 million to support is future operations.
These include the deployment of a new 50kW device that is scheduled for testing in May 2022, in the Bay of Brest, Sylvain noted.
The minimum ticket for the fundraiser has been set at €100,000, and the company expects to close the campaign by the end of June.
"This is a useful investment in the sense that we are ticking all the boxes of responsible investment.
"Making carbon-free energy with a renewable source, and without any inconvenience as the system is bio-mimetic, should be a straight-forward reason to raise capital quickly," Sylvain sad.
The fundraising will complement and enable EEL Energy to access the funds already secured from Feder and the European Union through the Interreg program, which represent more than €1.5 million in grants so far.
---
Follow Offshore Energy – Marine Energy
---