Frugal Technologies gets BV's nod for its propulsion system
Denmark-based marine fuel management company Frugal Technologies has received a type approval from classification society BV for its AI-based propulsion system.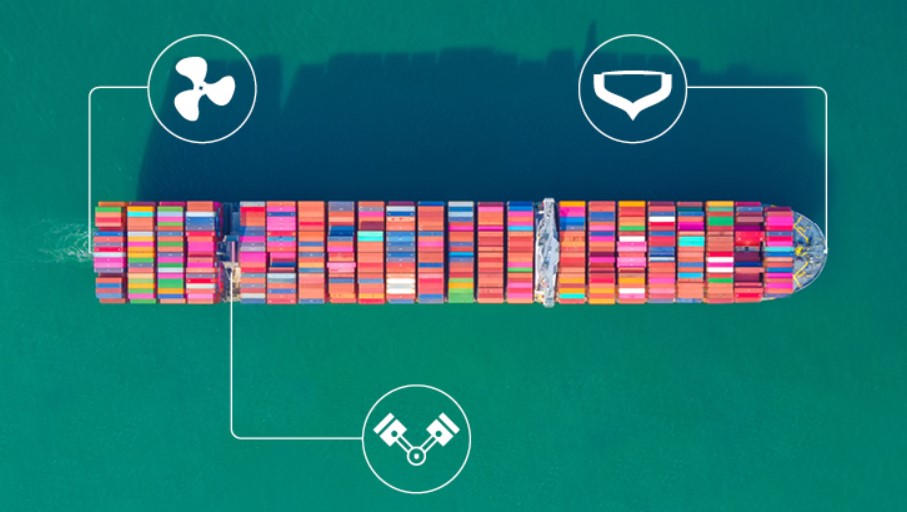 As informed, the Frugal Propulsion v3 consists of a cabinet with an integrated human-machine interface. It is connected to a torque sensor and can calculate torque, speed, and power output data.
It is approved as an "Overridable Power Limitation System (Electronic)" by Bureau Veritas.
While in Control, Frugal Propulsion actively limits shaft power and keeps the power inside the limitations of the EEXI power limits for the vessel.
According to the company, functions that the Frugal Propulsion v3 can perform are:
– Measurement of the torque, shaft speed and power with a torque sensor;
– Displaying the actual shaft speed, shaft power and the Energy Efficiency Existing Index (EEXI) power limit;
– Triggers a visible and audible alarm when the shaft power exceeds the EEXI power limit;
– Starts logging data when the EEXI power limit is exceeded;
– While in control, Frugal Propulsion actively limits shaft power.
By using this type of system, the shipowners can save up to 15% on their ship's fuel and emissions, the firm claims.
International Maritime Organization (IMO) has convened a goal of cutting annual greenhouse gas emissions in shipping by at least 40% by 2030 to reduce emissions by 70% by 2050. At the 76th session of the IMO's Marine Environment Protection Committee (MEPC 76), new restrictions to decrease CO2 emissions from shipping were agreed upon.
The EEXI measures CO2 emissions per transport work, purely considering the ship's design parameters. EEXI is the sister to Energy Efficiency Design Index (EEDI), which has been in force since 2013. These indexes measure the same in practice; however, EEDI is applied to new ships while EEXI applies retrospectively to existing vessels that may not have been built with sustainability and energy efficiency in mind.
The measure was introduced by the IMO to reduce the greenhouse gas emissions of ships. It is a measure related to the technical design of a ship. Ships have to attain EEXI approval once in a lifetime, by the first periodical survey in 2023 at the latest.
On January 1, 2023, the new regulations took effect. Shipowners worldwide are looking for innovative and environmentally friendly shipping technologies to meet the IMO's criteria.
According to the data provided by VesselsValue, prior to any efficiency modifications, more than 75% of the fleet — bulkers, tankers and containerships — will not be compliant with the EEXI.