Fugro to use 'Edda Sun' for IRM project
Fugro, a Dutch provider of offshore and onshore geotechnical and survey services, will start a new IRM contract in March 2019.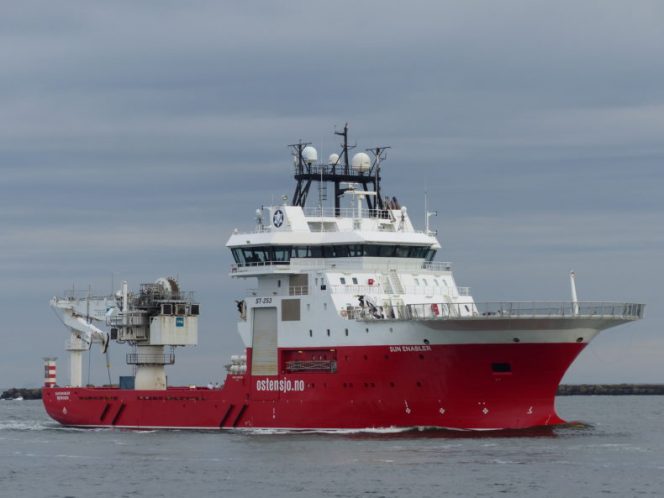 ---
Fugro said on Friday that the project would be done using Østensjø Rederi's ROV support vessel Edda Sun.
Østensjø won the deal from Fugro in late December with the contract set to last for two years with extension options.
The Edda Sun is a versatile 2009-built vessel with a high weather capability. The vessel can accommodate up to 72 personnel and is equipped with a Sikorsky S-92 compatible helideck and a 70T/11m heave compensated knuckle boom deck crane.
Edda Sun also has 625 square meters of free deck space, two crane-deployed inspection class ROV systems, and one hangar-deployed FCV 3000 work class ROV system permanently installed.
The vessel also has integrated ROV control, online inspection, survey and offline processing/review offices, and client offices.
Karl Daly, Fugro's European IRM service line director, said: "We are extremely pleased to bring the Edda Sun into Fugro's European IRM fleet alongside our other highly capable ROVSV the Skandi Carla."
It is worth noting that Østensjø Rederi announced on January 4 that it renamed its Sun Enabler vessel into the Edda Sun before the vessel began its new Fugro-contract in March.
The Sun Enabler became the second Edda Sun vessel in the company's history with the first one being an anchor handler delivered in 1975, owned by Helmer Staubo & Co. in Oslo, as one of the original vessels in the Edda Supply Ships fleet, now a member of the Østensjø group of companies.