Grimaldi clears €70 million loans for renewal of its eco-friendly fleet
Italian shipping company Grimaldi Group has secured two loans, totaling €70 million, from the Intesa Sanpaolo bank for the purchase of two vessels belonging to the Grimaldi Green 5th Generation (GG5G) class.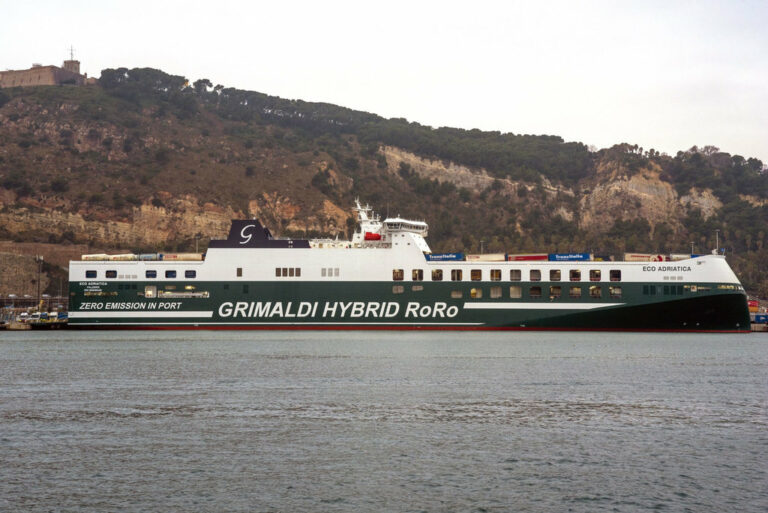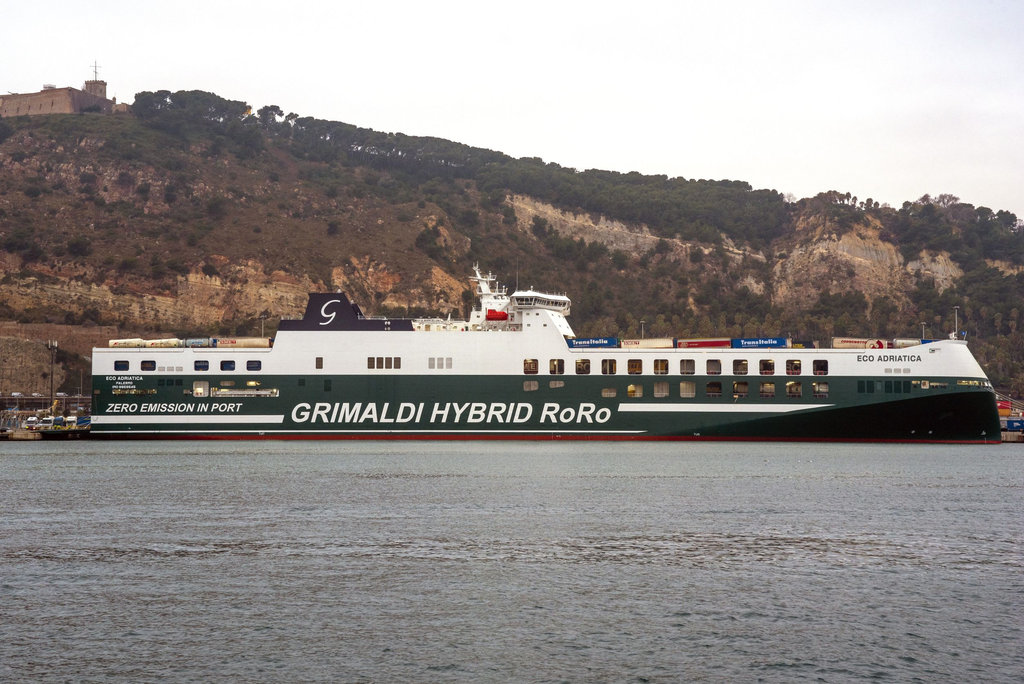 The transaction consists of two loans for the purchase of new ships Eco Mediterranea and Eco Adriatica, the tenth and eleventh of GG5G class, respectively.
Both lines of credit are characterized by a pricing mechanism linked to the achievement of specific environmental, social and governance (ESG) targets, Grimaldi said.
The transaction's sustainability goals include, a significant reduction of pollutant emissions on one hand, and on the other, the expansion of the use and installation of photovoltaic systems on individual ships.
The latest-generation engines of the Eco Mediterranea and the Eco Adriatica allow CO2 emissions to be halved and sulphur and particulate emissions to be reduced, while the lithium batteries on board will ensure the achievement of the 'zero emissions in port' objective, according to Grimaldi.
To remind, Grimaldi has already taken delivery of both Eco Mediterranea and Eco Adriatica, in June and August 2022 respectively, from the Chinese Jinling shipyard in Nanjing.
Richard Zatta, global corporate head of Intesa Sanpaolo's IMI Corporate & Investment Banking Division, said: "The Grimaldi Group represents excellence in the freight market and has long shown a constant commitment to improving its environmental sustainability profile.
"We are therefore happy to continue to support this player in the maritime transport sector, which today represents an area of continuous growth, fundamental to Italy's economic development.
"In fact, the maritime economy is becoming increasingly green, which contributes to making the companies operating in it more competitive nationally and internationally, and to accelerating the ecological transition process."
Diego Pacella, CEO of Neapolitan shipping company, added: "The Eco series of ships, financed by this transaction, are highly innovative and advanced from the point of view of environmental sustainability, thanks to years of research and design that have achieved an unprecedented result in terms of reducing the carbon footprint per unit of cargo transported.
"We also very much appreciated the innovative aspects of these credit lines, which set concrete goals in terms of environmental sustainability, with a direct impact on pricing."
Subscribe and follow
Offshore Energy – Green Marine LinkedIn