GTT nets new LNGC tank design order from Samsung Heavy
French LNG containment specialist GTT has received several orders from its partner, the Korean shipyard Samsung Heavy Industries (SHI), for the tank design for a total of five new LNG carriers (LNGCs).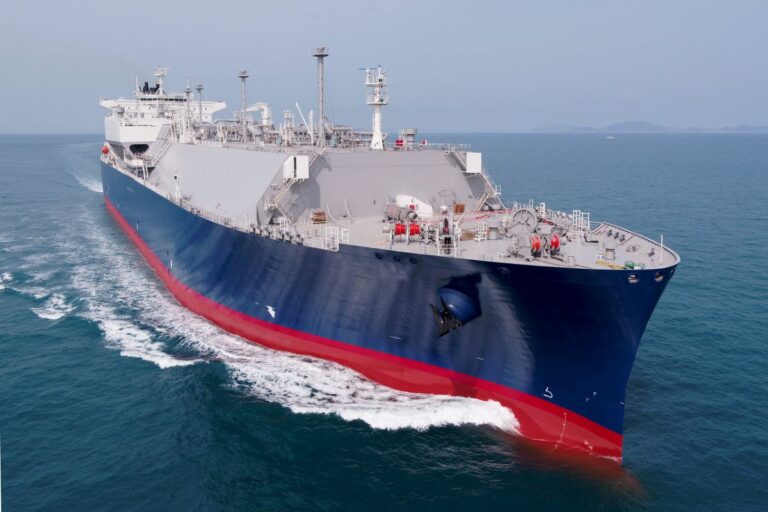 According to GTT, the order was made on behalf of a number of international ship owners.
GTT will design the tanks of these five vessels, which will each offer a total cargo capacity of between 174,000 m3 and 180,000 m3 and will be fitted with a Mark III family membrane containment system, developed by GTT.
The company did not reveal the delivery schedule.
This year, GTT secured several orders from SHI, and the two parties also collaborated on the development of new innovative LNG carriers and containerships
In May, SHI unveiled its "3 Cargo Tank LNGC" and "Eco Container Ship" products, noting that the "3 Cargo Tank LNGC" is designed to increase efficiency and that the method makes it possible to improve the boil-off rate by more than 5%. This design method was jointly developed with GTT.
At the beginning of the year, the LNG containment specialist received tank design orders for new LNGCs and a new FLNG unit.
Philippe Berterottière, Chairman and CEO of GTT, commented on the FLNG unit order: "We are proud to be involved in the construction of this FLNG. This new order brings to five the number of FLNGs fitted with GTT technologies."
Follow Offshore Energy's Clean Fuel: