Hapag-Lloyd puts ordering of mega boxships on the back burner
German liner giant Hapag-Lloyd is postponing the decision on the ordering of new ultra-large containerships until further notice due to the ongoing market uncertainty caused by the coronavirus pandemic.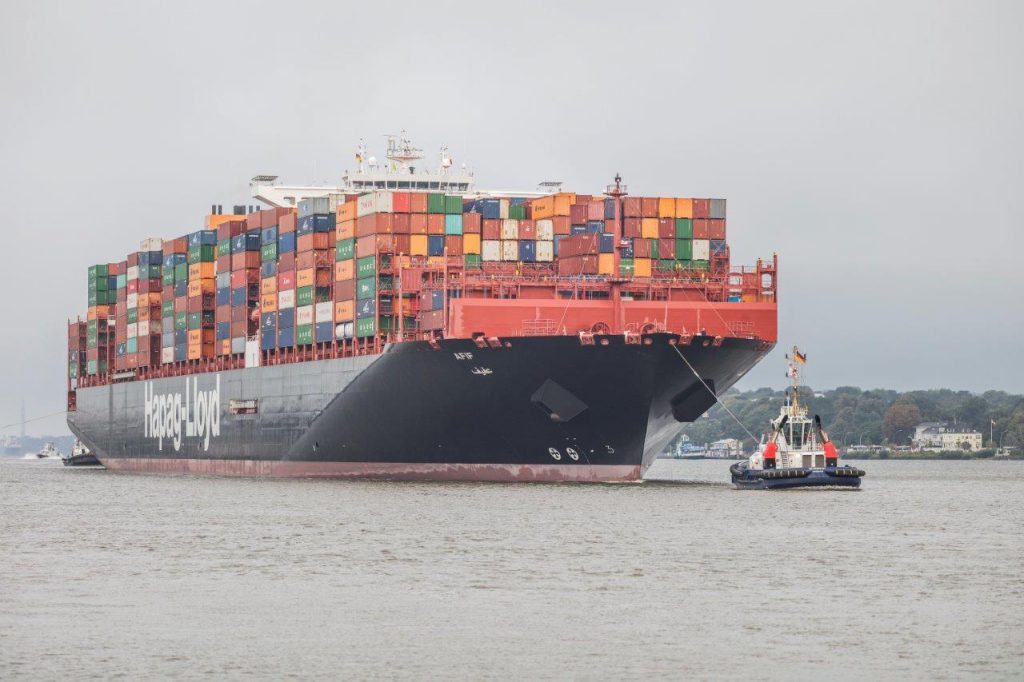 The container shipping major revealed its intention to order new ships back in January this year, saying the orders were most likely until 2021.
The investments are expected to target ultra large containerships with the capacity of up to 23,000 TEU or even higher, as Hapag-Lloyd seeks to modernize its fleet in the upcoming two to three years.
However, the final decision is being delayed, a spokesperson of the German liner confirmed to Offshore Energy.
Following the integration of its business with United Arab Shipping Company (UASC), Hapag-Lloyd became the fifth-largest container shipping company in the world and had no need to order new tonnage as UASC provided it with modern tonnage influx, including ships of 19,000 TEU.
Nevertheless, the need for fleet modernization is growing with the increasing age of the company's ships as well as the rising competition from Hapag-Lloyd's rivals which have overwhelmingly invested in these giants of the seas.
Most recently, the South Korean shipping company took delivery of its 24,000 TEU newbuild, HMM Algeciras, which has claimed the title of the world's largest containership in terms of capacity.
In April, HMM joined Hapag-Lloyd, Ocean Network Express (ONE) and Yang Ming as the fourth member of THE Alliance, pledging 12 of its 24,000 TEU newbuilds to the Europe-Asia route.
The new reality
The move is being revealed as shipbuilding orders plummet at world's yards with shipping companies staying clear of new investments as they preserve cash for the rainy days which are already here.
Specifically, companies are cutting costs in order to be able to weather the storm caused by the COVID-19 pandemic on the world's economies.
The ripple effect is being transferred to the shipbuilding sector as well.
According to Clarksons, only 100 ships have been ordered during the first quarter of 2020, hitting the lowest point in the past eleven years.
Coronavirus impact
Hapag-Lloyd already revealed that it expects its earnings to be impacted by the pandemic.
In March the container shipping major said it anticipated EBITDA of € 1.7 billion ($ 1.8 billion) to 2.2 billion and an EBIT of € 0.5 to 1 billion.
Even though trade has kept on moving goods across the globe in these uncertain times, the volumes have contracted substantially.
Liner companies have had to blank hundreds of sailings to adapt to the new reality and lower demand.
However, market analysts believe the pandemic has reached its peak when it comes to void sailings.