Hapag-Lloyd: Sustainability journey picking up pace
On Earth Day 2022, German container shipping company Hapag-Lloyd presented its Sustainability Report 2021, documenting the constantly pursued path to sustainable shipping and presenting the progress and results of its ecological, social and qualitative measures.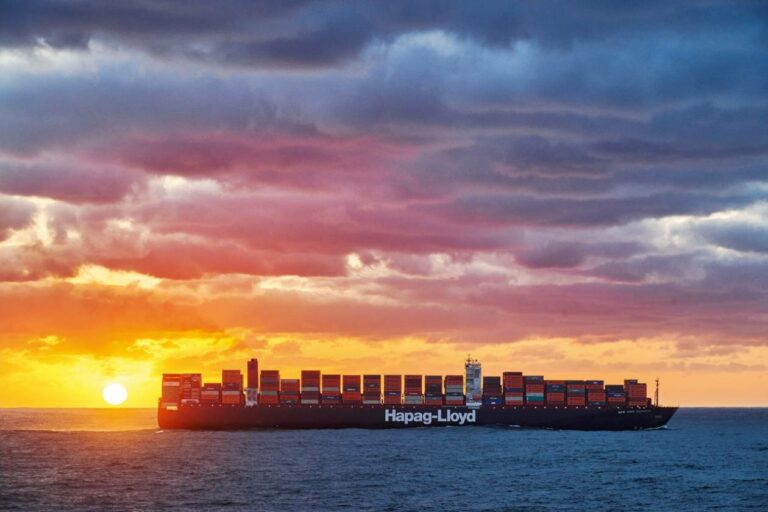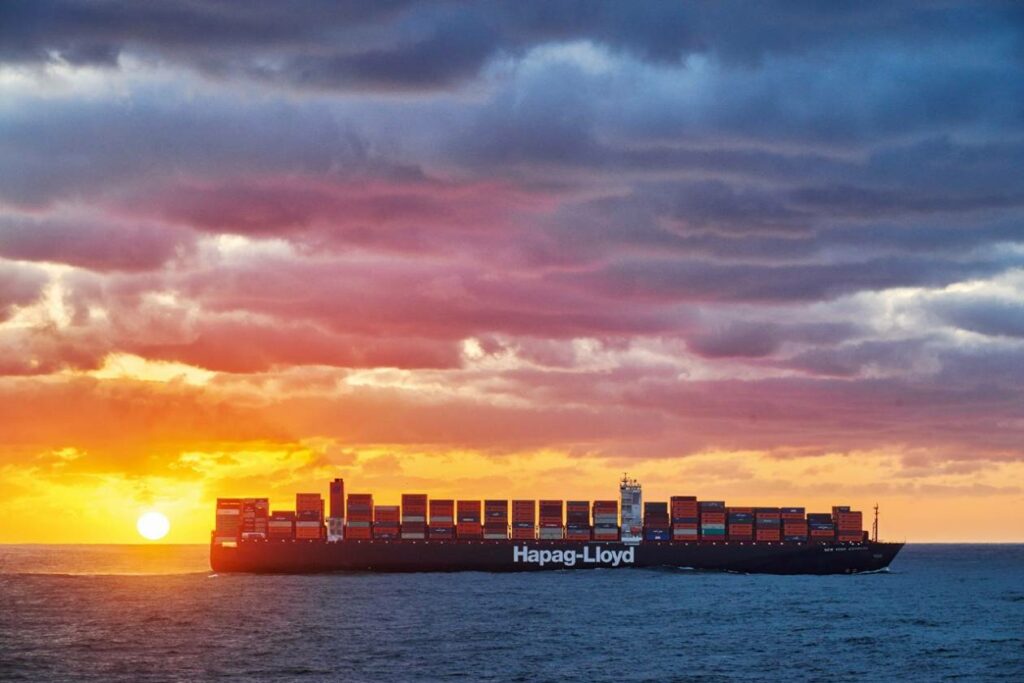 The carrier recently made its sustainability strategy the fourth pillar of the company's "Strategy 2023".
Hapag-Lloyd takes a holistic view of sustainability. Thus, its strategic goals for the next ten years relate to three focus areas:
Clean Shipping and Future-Proof Propulsion
Diversity and Society and
Compliance and Responsibility
For its sustainable transformation, Hapag-Lloyd designates decarbonisation as one of its most important goals and aims to operate all its vessels in a climate-neutral way by using alternative fuels by 2045.
On the way to net-zero emissions, the shipping line is setting itself an interim target for 2030 of reducing the carbon intensity of its entire fleet by 30 percent compared to 2019.
These goals can only be achieved with future-proof propulsion systems, according to the company. That is why Hapag-Lloyd invested in twelve new containerships. Each ship will have a capacity of 23,500+ TEU and a dual-fuel propulsion system and will be able to run on conventional fuel, fossil methane gas (LNG) and future alternative fuels.
Before making this $2 billion investment, the company officially put Brussels Express into service. The 15,000 TEU Brussels Express, formerly known as Sajir, became the first ultra large container vessel (ULCV) in the world to be retrofitted to run on a dual-fuel LNG propulsion system, thus reducing its CO2 intensity by 15 to 25 percent.
In addition, Hapag-Lloyd carried out tests with selected biofuel propellants for the operation of its A19 and A15 ship classes in 2021 and, thanks to the successful certification, it will now be able to operate sixteen ships with these fuels.
"Sustainability is an integral part of our corporate strategy. As a global shipping company, the world's oceans are literally our playing field, and we are committed to making an important contribution to our industry's journey towards zero-carbon shipping," Rolf Habben Jansen, CEO of Hapag-Lloyd, said.
"We are pursuing the decarbonisation of our fleet with great determination," he added.
Collaborations
Collaborations seem to be an important part of Hapag-Lloyd's decarbonisation journey.
Earlier this month, the company became a corporate strategic partner to Mærsk Mc-Kinney Møller Center for Zero Carbon Shipping, committing to a long-term strategic collaboration and contribution to the development of zero-carbon technologies and solutions for the maritime industry.
In March, it also signed a strategic partnership agreement with the Global Centre for Maritime Decarbonisation (GCMD). Both partners committed themselves to cooperate on efforts contributing to maritime decarbonisation.
The shipping company also signed up to the Global Maritime Forum's Getting to Zero Coalition.
Being socially responsible
The Sustainability Report 2021 also presents Hapag-Lloyd's actions in society and at the community level.
To promote global social activities, the carrier has developed the "Hapag-Lloyd Cares" programme, which supports regional and local educational projects, humanitarian aid and marine preservation activities.
Hapag-Lloyd also cooperates on a global level with humanitarian and ecological organisations.
Follow Offshore Energy's Green Marine on social media: