Hengli Heavy Industries wins deal for 4+4 bulkers
Hengli Shipbuilding (Dalian) Co., Ltd., a subsidiary of Hengli Heavy Industry, has signed a contract for the construction of four 82,000 dwt bulk carriers and four 180,000 dwt bulk carriers, marking the shipbuilding company's entrance into the large-scale bulk carrier construction market.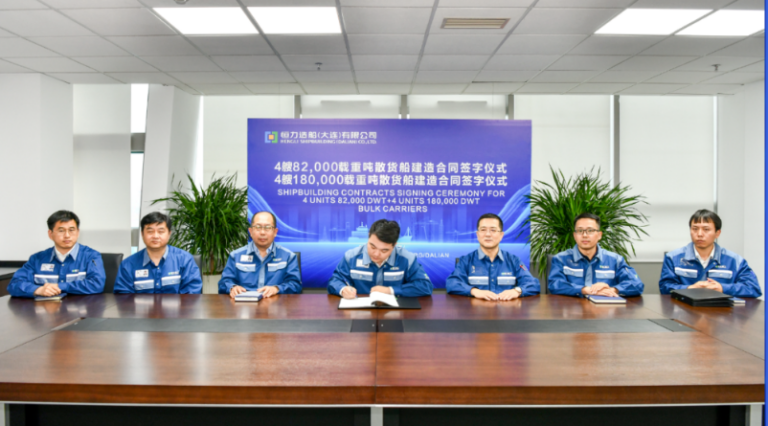 The shipbuilder did not disclose the identity of the shipowner behind the order, revealing only that is a 'mainstream bulk carrier owner in Europe, with a number of shipbuilding contracts with many well-known Chinese shipyards.
The order comes as the yard, formerly known as STX Dalian, relaunches operations under Hengli's wing after going bankrupt in 2014 due to its inability to pay off debts.
Hengli acquired the bankrupt STX Dalian yard in July last year for RMB2.11bn (approximately equal to $328.66 million) and invested a further RMB18bn into the facilities to develop it to be a high-end marine equipment manufacturing base.
The shipbuilder revived its operations under the new brand earlier this year. Hengli Heavy Industries said that within a month, it has signed nearly 30 new shipbuilding orders, entering the ranks of the construction of mainstream bulk carriers and large bulk carriers.