Hurricane Zeta shuts-in two-thirds of U.S. Gulf of Mexico oil production
Hurricane Zeta has forced oil and gas operators in the U.S. Gulf of Mexico to shut-in two-thirds of oil production in the region.
In an update on Wednesday, the U.S. Bureau of Safety and Environmental Enforcement (BSEE) said that personnel have been evacuated from a total of 228 production platforms, 35.5 per cent of the 643 manned platforms in the Gulf of Mexico.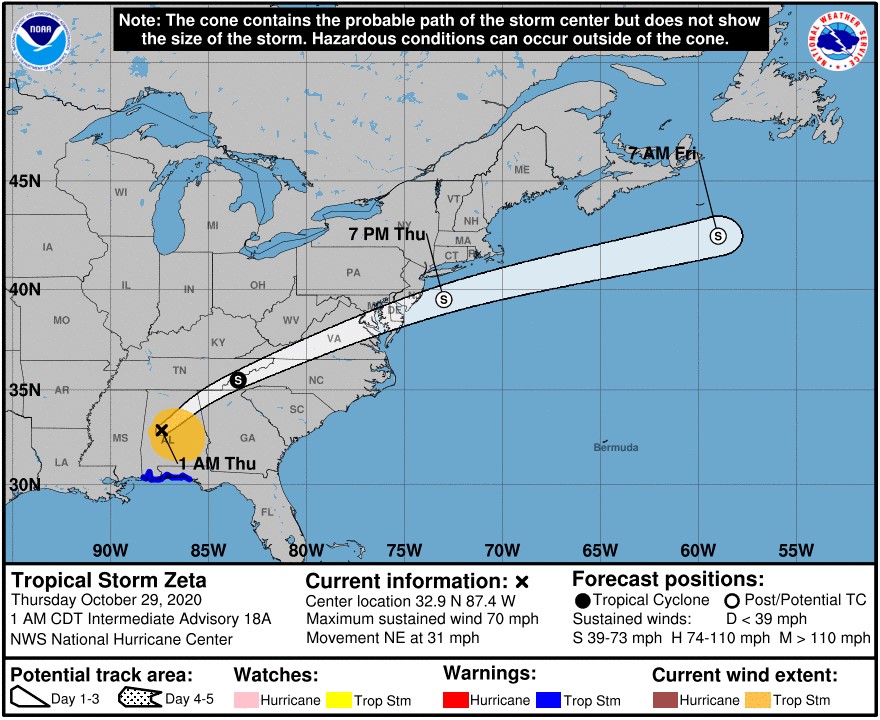 This is an increase when compared to figures from the day before when 154 production platforms in the Gulf of Mexico were evacuated.
Personnel have been evacuated from three of the ten non-dynamically positioned rigs while a total of six of 16 dynamically positioned rigs have moved off location out of the hurricane's projected path as a precaution.
From operator reports, BSEE estimates that approximately 66.6 per cent of the current oil production in the Gulf of Mexico has been shut-in. This compares to 15.87 per cent of shut-in oil production on Monday and 55.35 per cent on Tuesday.
BSEE also estimates that approximately 44.5 per cent of the natural gas production in the Gulf of Mexico has been shut-in.
Hurricane Zeta is set to make landfall in Louisiana. This will be the fifth named storm to directly strike the state this year after Cristobal, Marco, Laura, and Delta. Tropical Storm Beta went ashore over the border in Texas.
According to the U.S. National Hurricane Centre's update on Wednesday, the Hurricane Zeta continues to strengthen with life-threatening storm surge and strong wind expected along portions of the Northern Gulf coast beginning around midday.
The NHC said that maximum sustained winds have increased to near 90 mph (150 km/h) with higher gusts.
Some additional strengthening is forecast this morning, and Hurricane Zeta is expected to reach the northern Gulf Coast as a hurricane before weakening over the southeastern United States on Thursday.