Hurtigruten Unveils Electric Catamarans for Polar Areas
Expedition cruise operator Hurtigruten has partnered with the Norwegian start-up company, Brim Explorer, to introduce battery-powered catamarans, custom built for polar water exploration.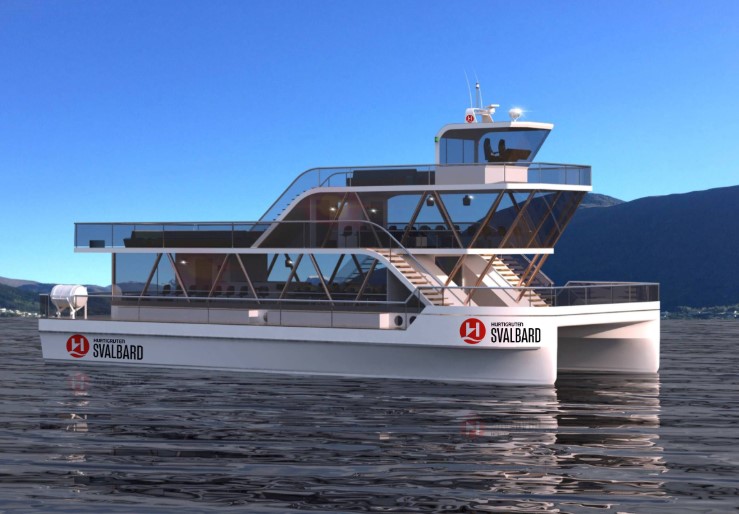 Set to debut in spring 2020, the 78-foot vessels will operate sustainable and silent ocean excursions from the port of Longyearbyen on the Arctic island of Svalbard. These catamarans will operate under the Hurtigruten Svalbard brand.
The units will feature large battery packs and will be able to recharge at virtually any port and operate on batteries for up to 10 hours with a cruising speed of 10 knots, according to the company.
"A green footprint is the future of the travel industry, in the polar regions and elsewhere. With a great idea and dedicated partners like Hurtigruten we have set out to build a vessel unlike any the world has seen," Agnes Árnadóttir, Brim Explorer co-founder and CEO, said.
Brim Explorer's first watercraft, similar to its sister that will operate exclusively under Hurtigruten Svalbard, is currently under construction in Norway and is scheduled to debut in August 2019.
"By combining green technology, clean Nordic design, and a focus on sustainable travel, we have created the first sightseeing vessel in the world that is able to operate a full day on electric power. We look forward to using our knowledge to help move the travel industry in a greener direction, together with Hurtigruten," Árnadóttir added.
In another industry milestone, Hurtigruten is currently in the process of completely rebuilding existing ships to run on a combination of large battery packs, liquefied natural gas (LNG), and biogas (LBG).