IEA: Methanol to take a backseat as ammonia blazes the trail in shipping's decarbonization journey
In the ever-evolving quest to decarbonize the shipping industry, ammonia has emerged as the frontrunner, while methanol, despite its current hype, plays a comparatively smaller role, according to the International Energy Agency's (IEA) 2023 Net Zero Roadmap report.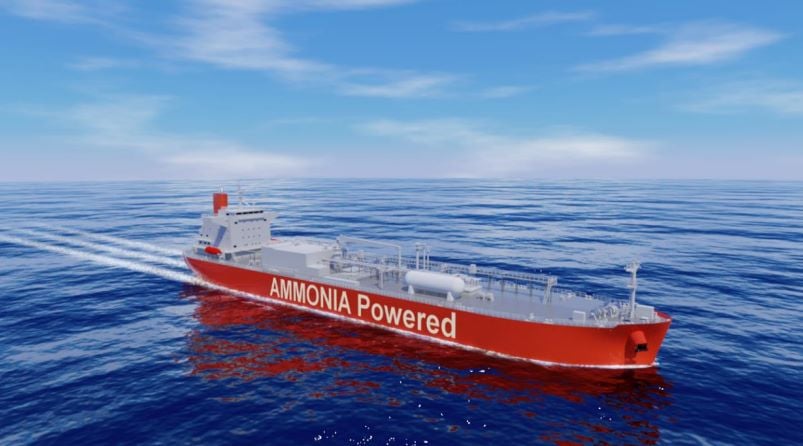 The IEA's 2023 Net Zero Roadmap serves as a guiding light for the global energy sector, outlining the steps necessary to achieve the 1.5°C climate goal. It underscores the importance of cooperation among nations, emphasizing that climate change knows no borders and requires collective action.
The report highlights the availability of proven technologies and policies that can swiftly reduce emissions in the coming decade, keeping the 1.5°C target within reach.
This year's edition builds on the data published in 2021, and maps out key steps for the global energy to undertake, especially up to 2030, to help meet the 1.5°C target.
"The findings are clear: while the global pathway to net zero by 2050 we mapped out previously has narrowed, it is still achievable. It is too soon to give up on 1.5 °C. And I would like to underscore that net zero by 2050 globally doesn't mean net zero by 2050 for every country. In our pathway, advanced economies reach net zero sooner to allow emerging and developing economies more time," Dr Fatih Birol, Executive Director of the International Energy Agency, said.
Ammonia Takes Center Stage
One of the report's standout findings is the remarkable potential of ammonia as a decarbonization solution for the shipping industry. While there are currently no commercial ships operating on ammonia, engine manufacturers have successfully tested the technology, and industry majors such as MAN Energy Solutions and WinGD aim to have commercially available engines on the market in 2024 and 2025 respectively.
As of the end of 2022, approximately 150 ammonia-ready vessels were on order, representing about 15% of typical annual vessel orders. This presents a golden opportunity to rapidly develop the necessary safety protocols, according to IEA.
In contrast, methanol, which has garnered significant attention in recent times, plays a more modest role in the IEA's roadmap. The report indicates that methanol's share in shipping is projected to remain at just 3% by 2050. This is despite the ongoing excitement surrounding methanol as a potential marine fuel.
Specifically, in line with IEA's projections from its 2023 NZE Scenario, which describes a pathway for the global energy sector to reach net zero emissions of CO2 by 2050, ammonia, which had a zero percent share in shipping's energy consumption in 2022, is forecasted to reach 6% share in 2030, 15% share in 2035, and a substantial 44% share in 2050, making it the winner in the fuel selection palette of shipping's decarbonization.
Biofuels are projected to grow from zero percentage in 2022 to 8% in 2030, followed by an increase to 13% in 2035, and 19% percent in 2050.
Hydrogen, which had no share in 2022, is expected to account for 4% of shipping's energy use in 2030, 7% in 2035, and 19% in 2050. Finally, methanol, commencing at zero percentage in 2022, is anticipated to reach 1% in 2030, maintain 1% in 2035, and grow to 3% in 2050.
Transitioning to ammonia or methanol as fuels for maritime vessels will require engine modifications and the development of fuel supply systems. Agreements between shipping operators and ammonia and methanol producers are crucial to align supply and demand and facilitate the rapid adoption of low-emission hydrogen in shipping, as envisioned in the Net Zero Roadmap.
The report also emphasizes that the success of hydrogen and carbon capture, utilization, and storage (CCUS) in shipping depends on various factors, including technology maturation, regulatory frameworks, permitting rules, and public acceptance. Repurposing existing oil and gas assets, such as natural gas networks and shipping terminals, could expedite the deployment of hydrogen and CCUS infrastructure, reducing lead times and costs.
While methanol continues to generate excitement, the IEA's 2023 Net Zero Roadmap underscores ammonia's growing significance in achieving carbon neutrality in the sector. With the right partnerships and infrastructure development, ammonia-powered vessels may soon become a common sight on the high seas, steering the industry toward a cleaner and more sustainable future.