Interventek launches new in-riser subsea landing string
Aberdeen-based subsea well intervention technology specialist Interventek has launched a new API 17G qualified, in-riser subsea landing string system.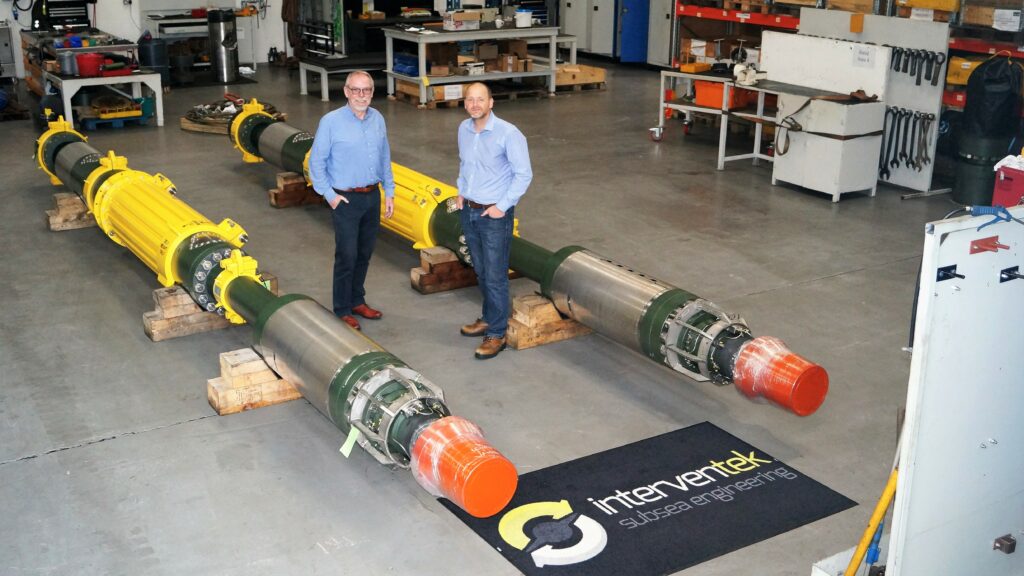 The Revolution-7 landing string is an advanced, 7-inch nominal, 10,000psi rated system incorporating Interventek's Revolution safety valve, said to provide superior shear-and-seal performance.
The system includes the company's PowerPlus technology, which is an arrangement of a locally integrated, gas-accumulated power source, providing valve actuation in less than a second.
The landing string incorporates lower and upper subsea test tree valves, a latch, a retainer valve, and a lubricator valve. A slick joint, shear sub and project-specific adaptors enable space out in the BOP and interface with the tubing hanger running tool and landing string tubular, Interventek said.
Revolution-7 is now market-ready and the first systems were dispatched to a customer earlier this month.
"Historically, operators requiring subsea landing string services have relied on a handful of tier one, integrated service companies that have their own fleet of proprietary systems. We work with both the operators and service companies to supply our advanced safety valves as system upgrades, where enhanced performance and functionality is demanded," said Gavin Cowie, managing director at Interventek.
"Our technology is modular and universal, allowing it to be scaled up or down in its configuration and capability, and integrated with other third-party equipment. We can offer simplified landing string systems, spanner joint systems, ultra-deepwater systems and high-pressure, high-temperature systems depending on the field application."