Irish Sea Contractors Launches AERSUB Cable Fix Solution
Irish Sea Contractors launched its patented, subsea power cable repair solution named AERSUB.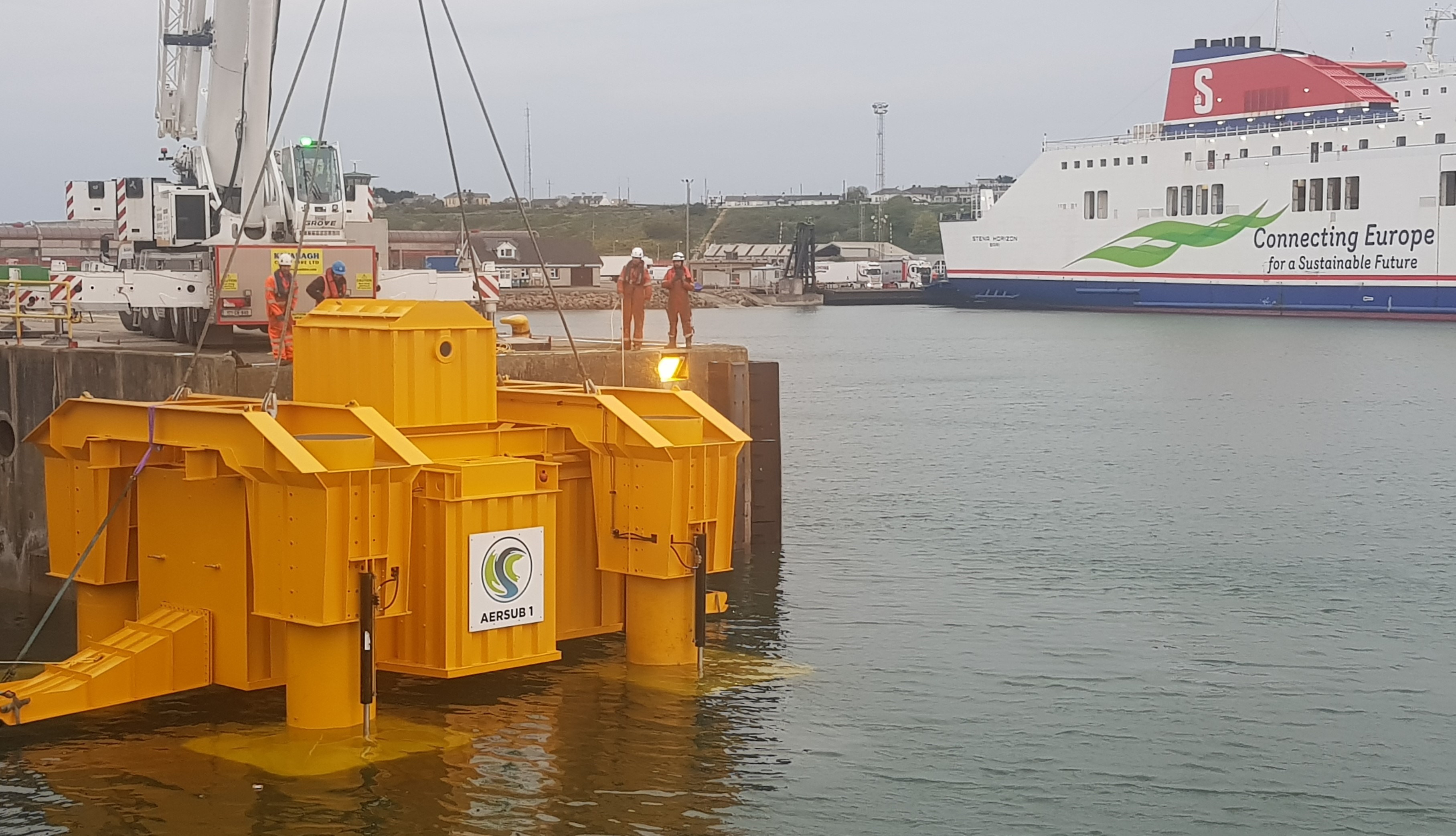 Irish Sea Contractor's in-house designed AERSUB subsea power cable repair solution is specifically designed to enable the repair of faulty power cables in-situ subsea on the seabed.
According to the company, it will lower the cost of repairing offshore wind subsea power cables by up to 50%, while cutting repair times in half. It provides an alternative means for cable repairs than traditional lift-to-repair solutions.
In addition, Irish Sea Contractors has announced the development of a 'subsea jointer' training programme including a 'Subsea Jointing Academy' to train the personnel required to carry out the power cable repairs in AERSUB.
AERSUBTM had been deployed on a demonstration cable repair in the water at Rosslare Europort.
Michael D'Arcy, Fine Gael TD for Wexford and Minister of State at the Department of Finance and Public Expenditure and Reform formally unveiled AERSUB together with Kate Walsh, granddaughter of company founder and joint patent holder for AERSUB David Kinsella.
David Kinsella, managing director of Irish Sea Contractors, stated: "I feel like the team I have coached and poured my heart and soul into these last few years has just won the county GAA finals. I am incredibly proud of all of the Irish Sea Contractors team and family who have made this a reality and look forward to completing our first customer cable repair using AERSUB soon."