JFD, Aquacentrum Den Helder Partner on Submarine Escape Training
JFD has announced a strategic partnership with the Aquacentrum Den Helder, which combines submarine escape training, commercial diving training and recreational pools for public use within a single building.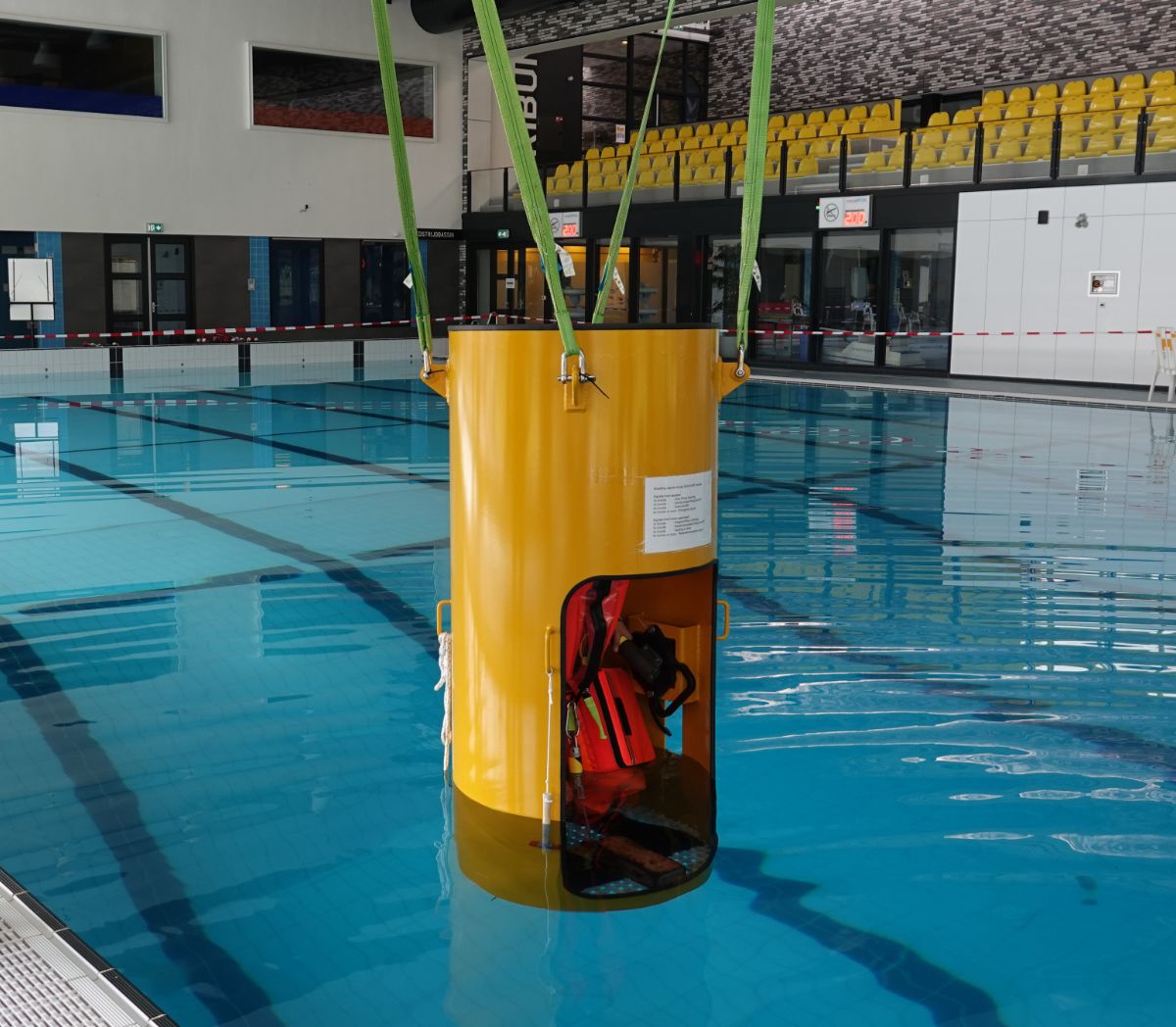 The partnership between JFD and Aquacentrum Den Helder will allow both new and existing submarine operating nations to train their submariners in escape and abandonment in the most realistic environment possible.
The facility, which is owned by the City of Den Helder, will provide JFD and its customers with access to a uniquely realistic experience in simulating an escape from a distressed submarine utilising an 11-meter-deep pressurised escape tower in a safe and disciplined environment.
JFD will provide three-day courses for international navies, even at short notice, ensuring that the capability can be easily accessed, and that the training is tailored for each customer accordingly.
Giovanni Corbetta, managing director from JFD, said :
"Ensuring the safety of submariners and subsea operators remains at the heart of JFD and the foundation from which our company has been built. Providing training in the most realistic environment and conditions possible is a critical element in ensuring that submariners have the skills and resources to survive in the event of an incident. The partnership with Aquacentrum Den Helder demonstrates JFD's commitment to providing our customers with the best possible facilities and capabilities to conduct this essential training, as well as our focus on providing a full end-to-end support capability for international navies and submariners."
JFD can also provide many other courses including Distressed Submarine Survival Training, Senior Survivor and Contractor courses. Other types of training include Pod Posting and diver exit and re-entry training. The facility also provides 'train the trainers' courses for other escape centres and nations procuring their own indigenous training capability.
Herbert de Vries, dive safety manager from Aquacentrum Den Helder, stated:
"Providing submariners with the most realistic environment to simulate submarine escape and rescue is fundamental in delivering the best possible training. Accommodating the only non-military escape tower in Europe which can support both diver training and escape training makes the facilities of Aquacentrum Den Helder unique to the region, and in partnering with JFD we can create a benchmark for best-in-class training for submariners and those that operate beneath the sea, often in the harshest of conditions."