Jiangnan Shipyard receives $470 million order for two LNG carriers
Jiangnan Shipyard, a subsidiary of China State Shipbuilding Corporation (CSSC), has entered into shipbuilding contracts with compatriot insurance conglomerate China Taiping Insurance Holdings for the construction of two LNG carriers.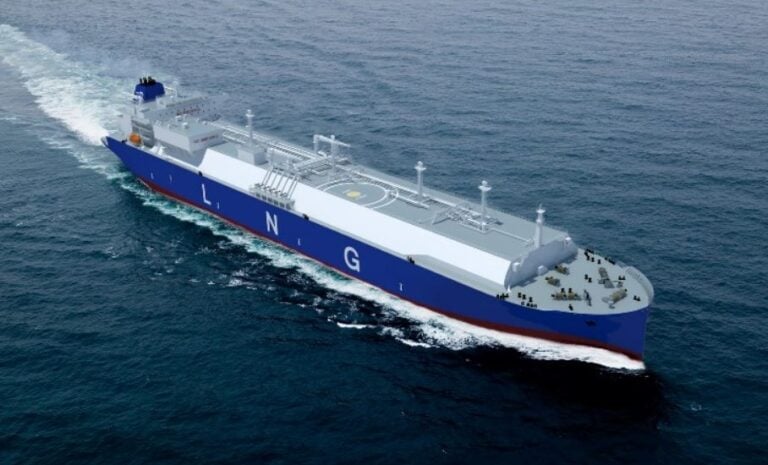 According to the stock exchange filing, China Taiping Insurance signed the shipbuilding contracts through its subsidiaries, Taiping & Sinopec Financial Leasing (TSFL) and Taiping 26 and Taiping 27, on 27 March.
Under the contracts worth $470 million, the Chinese shipyard will build two LNG carriers with a capacity of 175,000 cbm each. The vessels are due for delivery in March and July 2027.
Furthermore, Taiping 26 and Taiping 27 entered into bareboat charter agreements with Singapore-based Shandong Marine Energy (SDME). Pursuant to the agreements, SDME will charter the LNG carriers for a period of 180 months (or 15 years).
SDME also has the option to purchase the vessels prior to the delivery date, the filing shows.
Jinagnan Shipyard has on order two 175,000 cbm large LNG carriers as part of a preliminary deal with an undisclosed Singapore shipowner from October 2022. The deal is worth about $460 million and the expected delivery date is the end of July 2027.
The shipyard was also selected by ADNOC Logistics & Services, the shipping and maritime logistics arm of the UAE's ADNOC, to deliver six LNG carriers, each with a capacity of 175,000 cbm, in 2025 and 2026.
French containment specialist GTT will design the tanks of the vessels that will feature the Mark III Flex membrane containment system.