Jovo to equip LNG carriers with Ascenz Marorka's 'Smart Shipping' solution
Ascenz Marorka, a GTT Group brand, has been awarded two contracts by Jovo, a China-based clean energy service provider, to equip two LNG carriers with its 'Smart Shipping' solution.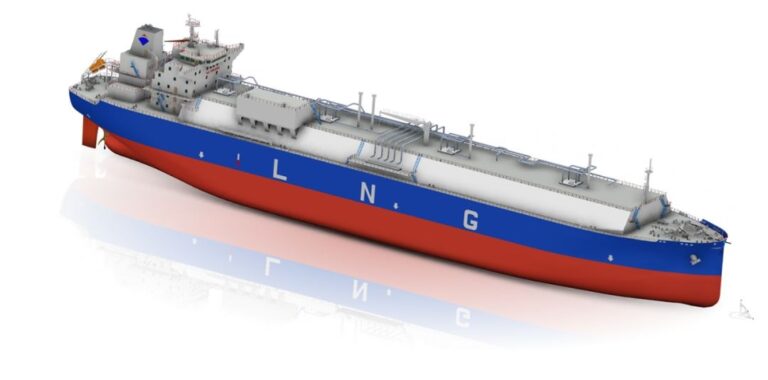 According to GTT, a French LNG containment specialist, the contracts cover the installation of automatic data collection systems and intelligent software for managing and optimising the energy and environmental performance of ships.
GTT said the crew on board and personnel ashore will benefit from a comprehensive set of modules such as voyage management, LNG cargo optimisation, machinery optimisation, trim optimisation, fuel monitoring, CII (Carbon Intensity Index) monitoring, EU MRV (European Monitoring, Reporting, Verifying) and IMO DCS (International Maritime Organisation Data Collection System) reporting.
In regard to JOVO, it will benefit from exclusive LNG features developed through GTT's unique expertise such as LNG cargo monitoring, boil-off gas management and heel optimisation, GTT pointed out, adding that both vessels will be equipped with the latest version of weather routing solution and services.
Anouar Kiassi, Vice-President Digital and Information of GTT, stated: "We are honoured by the trust that JOVO places in us to support them on their journey towards digitalisation, operational optimisation and effective decarbonisation. We are delighted to work hand in hand with a shipowner committed to operational and environmental excellence."
Lu Yuan, Managing Director, LNG International Business of JOVO Group, commented: "We are delighted to extend our cooperation with GTT and embark on a new journey with Ascenz Marorka. The deployment of these innovative and unique solutions and services on board our LNG carriers will enable us to better operate our vessels, unload larger volumes of LNG cargoes, improve general safety, assist crews in their demanding tasks and achieve our environmental goals."
Ascenz Marorka is a result of a collaboration of Ascenz, a Singaporean company with experience in Electronic Fuel Management, and Marorka, an Icelandic company experienced in vessel performance management. To remind, GTT acquired 100% of Marorka's share capital back in 2020.