KHNP to build Gyeongju hydrogen fuel cell power plant
Korea Hydro & Nuclear Power (KHNP) has signed a MoU for hydrogen fuel cell power generation business in Gyeongju, a South Korean city southeast of Seoul.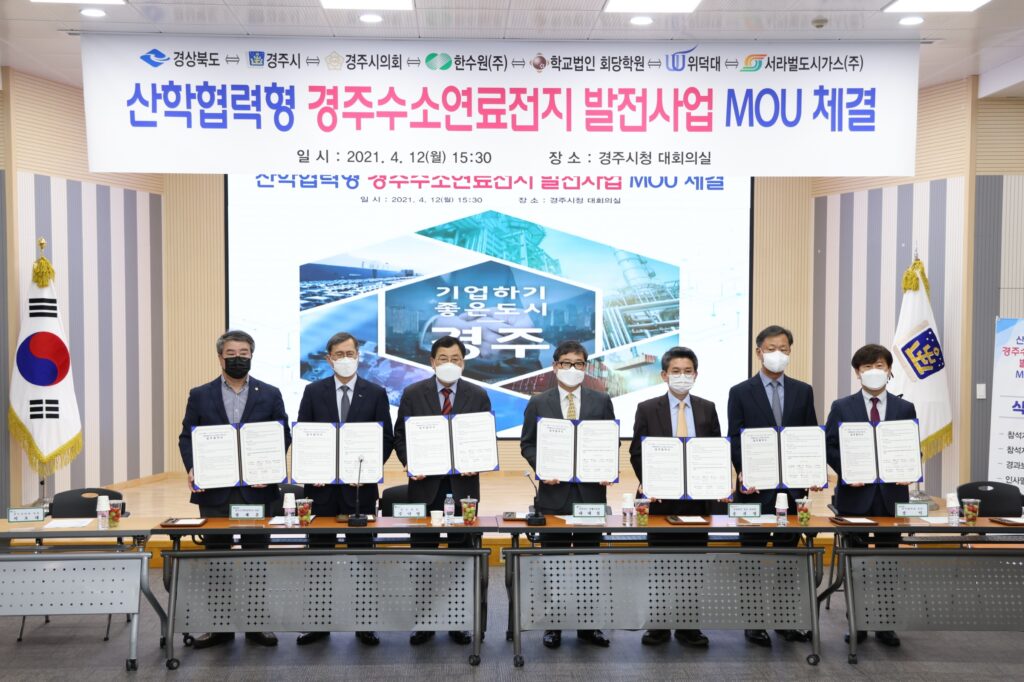 A memorandum of understanding (MoU) was signed on 12 April for a 100 billion-won (approximately 89 million USD) project aimed to build a 20-megawatt hydrogen fuel cell power plant inside Uiduk University.
Fuel cell power generation is a renewable zero carbon-emission power generation method using hydrogen. It is in the spotlight as a future power generation source with little impact on the environment.
The project is titled "Gyeongju Hydrogen Fuel Cell Power Generation Project". It is to commence in January 2022 and complete in December of the same year.
KHNP, North Gyeongsang Province Gyeongju City, Uiduk University, and Seorabeol City Gas, a local gas provider, have signed this document.
KHNP directly invests the entire project cost.
KHNP is to build and operate a hydrogen fuel cell power plant.
Gyeongbuk-do and Gyeongju will provide administrative support for licensing and permission, and Seorabol City Gas will establish a city gas supply network and provide a stable supply. Wideok University plans to jointly develop educational programs with KHNP.