'King' Penguin soon to form Scottish clean energy raft

The second version of the Penguin wave energy converter – developed by Finnish company Wello – is said to have reached 110% increase in power production as it gears up to join its 'younger sibling' deployed off Scotland.
The Penguin WEC-2 – being constructed at Netaman Oü shipyard in Estonia – will generate power to the UK national grid together with the less advanced Penguin device, which has been continuously deployed at the European Marine Energy Centre (EMEC) for more than 17 months.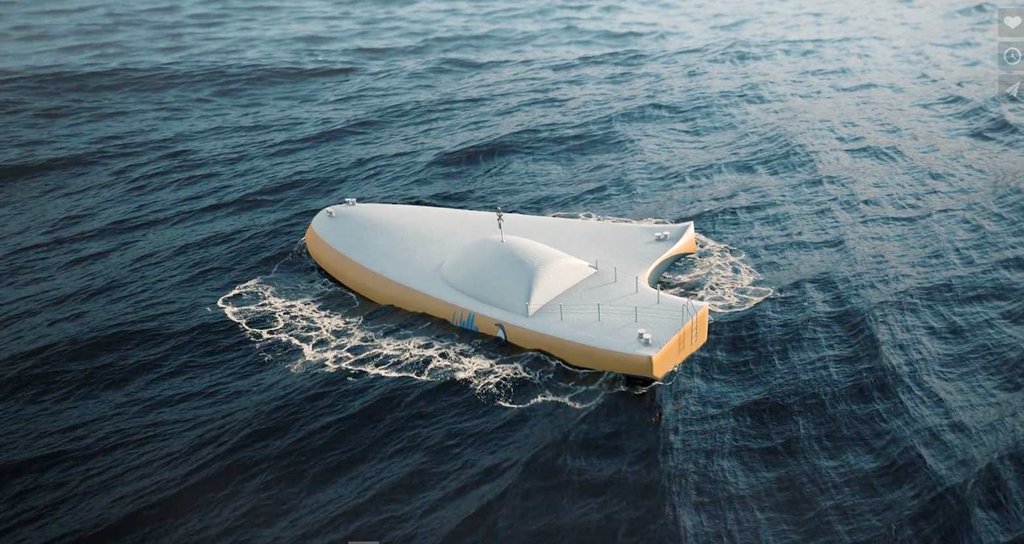 The installation of the improved device will be facilitated by a multi-cat vessel from a Orkney-based vessel operator Green Marine in the coming months, Wello said.
The Penguin WEC-2 is being constructed under the Clean Energy from Ocean Waves (CEFOW) initiative, funded by the European Union's Horizon 2020 research and innovation program, which plans to install three wave energy converters at the test center over the next two years.
Led by Fortum, the CEFOW project aims to prepare the Penguin technology for commercialization by developing the first grid-connected wave energy array in the UK, with a focus on lowering the levelized cost of energy and developing an efficient supply chain to support larger wave power projects in the future.
Penguins grow even more powerful
During its deployment – ongoing since March 2017 – the original Penguin has survived several storms and two hurricanes, with waves up to 18 meters reached at EMEC's at Billia Croo grid-connected wave energy test site.
While construction of the new device is underway, Wello's research and development (R&D) team has reached new records again, according to the Finnish company.
"The most recent iteration of the device produces 25% more energy than the soon to be deployed WEC-2. The new design functions significantly better at lower wave heights, increasing operational hours as well, up to 4700 hours per year in some cases," the team said in a statement.
Wello's patented key invention is to convert wave movement to gyration, which is then amplified. The asymmetrical shape of the Penguin is used to capture the energy from the waves from all directions. The rolling of the device spins the rotator inside it, directly capturing the energy in the waves.
Power is led from the rotator to generator using the same shaft eliminating conversion losses, according to Wello.