Kosmos closes $200 million facility secured against Gulf of Mexico assets
U.S.-based oil and gas company Kosmos Energy has closed a Gulf of Mexico facility with Beal Bank USA and Trafigura, thereby expanding its borrowing capacity by $50 million.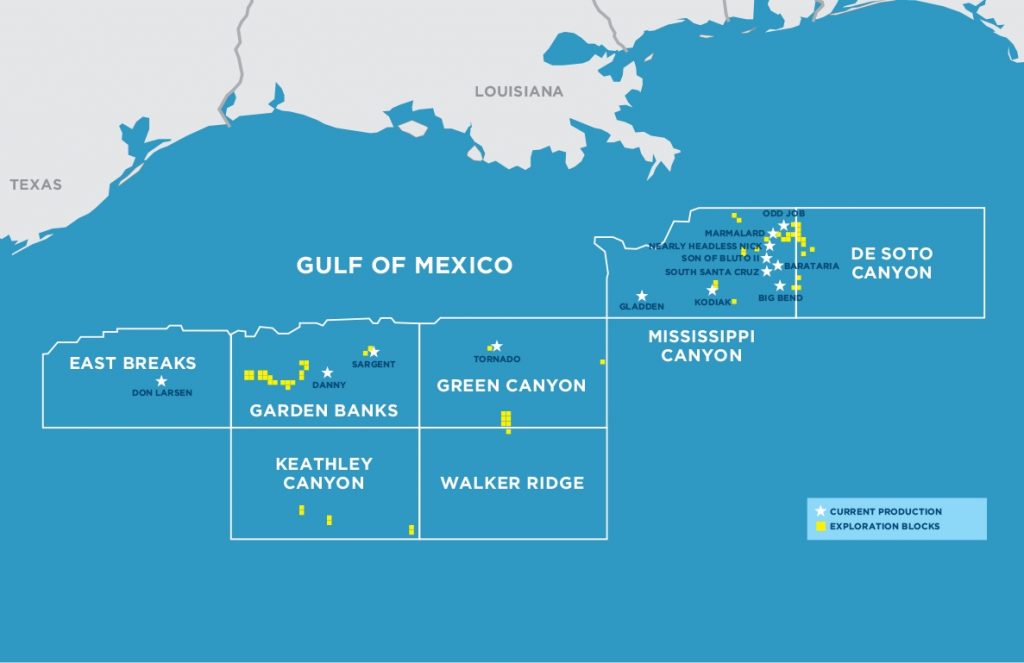 Kosmos said on Monday it has restructured its previously announced Gulf of Mexico prepayment facility into a five-year $200 million term-loan facility secured against the company's U.S. Gulf of Mexico assets.
The $50 million advanced under the prepayment agreement with Trafigura announced in June has been rolled into the new facility, structured by CSG Investments, Inc., with the remaining $150 million provided by Beal Bank.
The facility, which has an interest rate of approximately 6 per cent, increases the company's borrowing capacity by $50 million from the initial prepayment agreement, extends the tenor to five years and includes an accordion feature allowing the facility to be expanded up to $300 million.
Neal Shah, Kosmos Chief Financial Officer, said: "The closing and syndication of the Gulf of Mexico facility enhances the company's strong liquidity position with access to low-cost, flexible financing.
"Along with free cash generated by our low-cost production assets and proceeds of the recent Shell transaction expected this quarter, the company's balance sheet is expected to strengthen into 2021".
To remind, Kosmos in September entered into an agreement with Shell to farm down interests in a portfolio of frontier exploration assets for up to $200 million.
It was agreed for Shell to acquire Kosmos' participating interest in blocks offshore São Tomé & Príncipe, Suriname, Namibia, and South Africa.
Kosmos also said on Monday that, as of 30 September 2020, following the closing of the Gulf of Mexico facility, the company has approximately $650 million of available liquidity ahead of the conclusion of the fall RBL redetermination which Kosmos expects to conclude shortly.
Related news
List of related news articles