Kvarken Link, RMC Sign LOI for Hybrid Ferry
Kvarken Link, a Finnish-Swedish consortium, has inked a letter of intent (LOI) with Finnish shipbuilder Rauma Marine Constructions Oy (RMC) for the construction of a new car and passenger ferry with a hybrid propulsion system.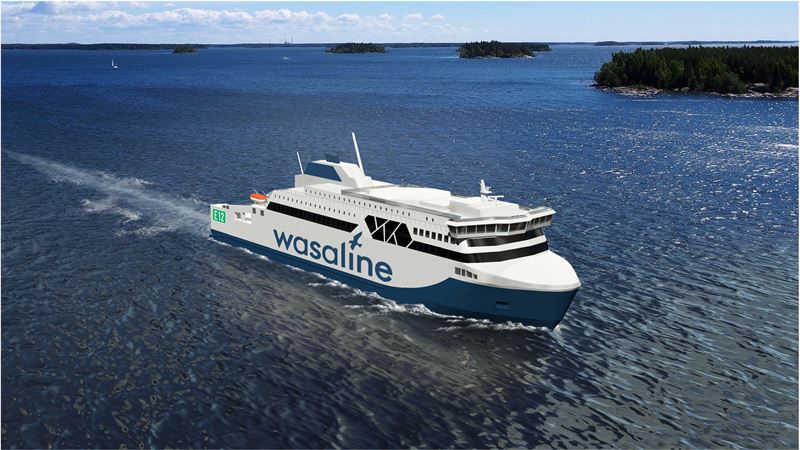 As informed, the newbuilding is set to operate between the Finnish city of Vaasa and the Swedish city of Umeå. It is expected to be delivered by April 30, 2021.
It will have two cargo decks with a total capacity of 1,500 lane meters for lorries. In addition, the ferry will be able to accommodate 800 passengers.
The vessel will be designed to be environmentally friendly, with a machinery running on a dual fuel and battery solution, and the main source of fuel being liquefied natural gas (LNG). The vessel will also be able to use biogas produced in Vaasa.
According to RMC, the ferry has an ice class of 1A Super, which guarantees that the vessel is able to navigate in the challenging ice conditions of the Kvarken region as independently as possible.
The vessel order has a value of around EUR 120 million (USD 137.6 million). The formal construction agreement is to be signed in early 2019, with the design and construction work set to start immediately thereafter, as explained by Jyrki Heinimaa, CEO of RMC.
"I would like to express my highest appreciation to all involved for the hard work performed, bringing the project to a success. The Board of Directors would also like to thank everybody in their different roles for the positive development of the future business relations between Ostrobothnia and Västerbotten," Mayor Tomas Häyry, Chairman of the Board of Directors, commented.