Leask Marine seeks turbines for floating platform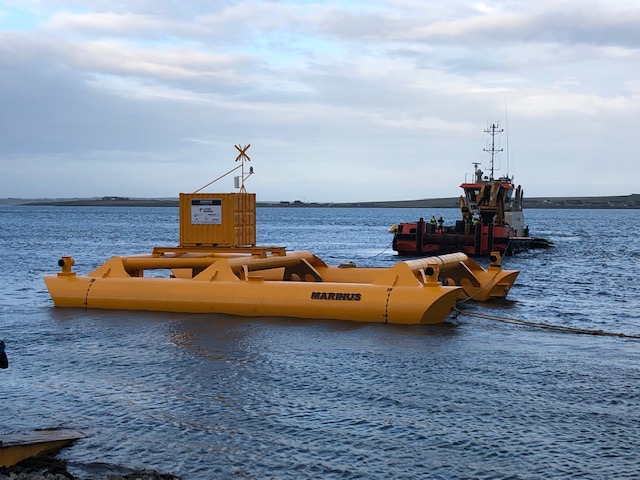 Orkney marine specialist Leask Marine is looking for tidal turbines or licences for its mobile marine floating platform the "MARINUS".
The Marinus is the very first Orkney-built tidal platform.
It is part of Instream's technology diversification into the marine environment.
The Canadian firm picked a consortium led by ITPEnergised to design and build the platform.
The consortium consisted of ITPEnergised, Instream Energy Systems, Leask Marine, Tension Technology International, Plymouth University and Goodwin Electronics
Leask Marine secured the manufacturing and supply contract and acts also as a marine contractor.
The launch of the Marinus platform took place last year and also marked the end of the InTER Project.
The two-year project secured support from Innovate UK's Industrial Strategy Challenge Fund.
The tidal platform development is specifically intended for use in the first phase of a small array project.
The deadline for responses is Friday the 26th of June 2020.
Related news
List of related news articles