Maersk Honam Battling a Fire for Over a Month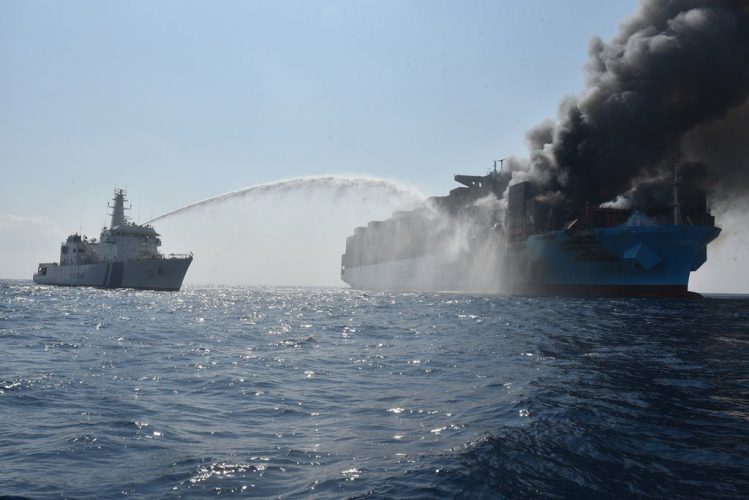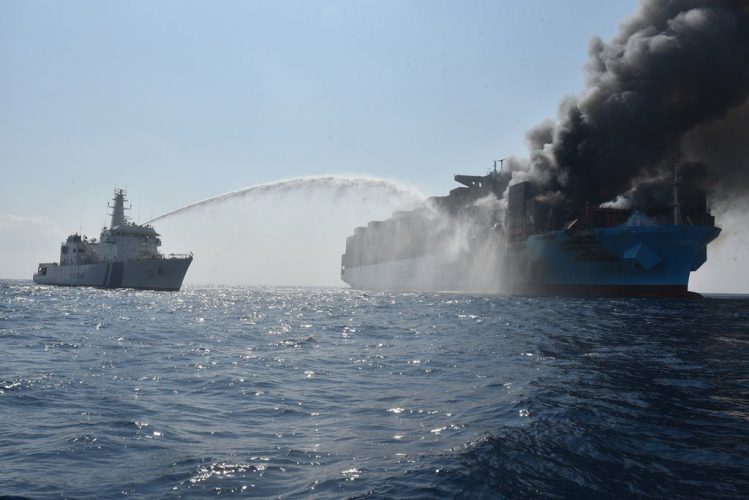 The fire which erupted on board Danish-flagged containership Maersk Honam over a month ago continues to burn.
However, the fire remains under control, a spokesperson from Maersk Line, owner of the ship, told World Maritime News.
The Indian Coast Guard managed to localize the blaze on board the ultra large containership on March 9, three days after the company reported a major fire in one of its cargo holds.
The vessel has been taken under tow and the plan is to bring it alongside and discharge cargo in a port with proper facilities and capabilities.
"We still expect this port to be Jebel Ali, Dubai," the spokesperson said.
The salvage operation is led by Smit Salvage and Ardent.
Maersk Line said earlier that the berthing and discharging operations of the fire-ravaged boxship would result in high extraordinary costs.
The company has therefore decided to declare General Average, under which all parties with a financial interest in the voyage are to proportionally share the losses resulting from the incident.
British International Freight Association (BIFA) said insurance claims resulting from the fire would be hundreds of millions of dollars.
Initial estimates made based on the photographs released from the scene indicate that hundreds of containers in the fore section of the 15,262 TEU container vessel are likely to be a total loss, but boxes stowed behind the superstructure and in the aft section appear intact.
The fire has claimed the lives of five of 27 seafarers that were manning the ship prior to the incident.
A full investigation into the case is expected to determine the cause of the fire and the impact to the vessel and cargo.
World Maritime News Staff; Image Courtesy: Indian Coast Guard