Maersk to 'demerge' offshore drilling business
Danish maritime giant Maersk has decided to "demerge" its drilling business Maersk Drilling via a separate listing of Maersk Drilling on Nasdaq Copenhagen in 2019.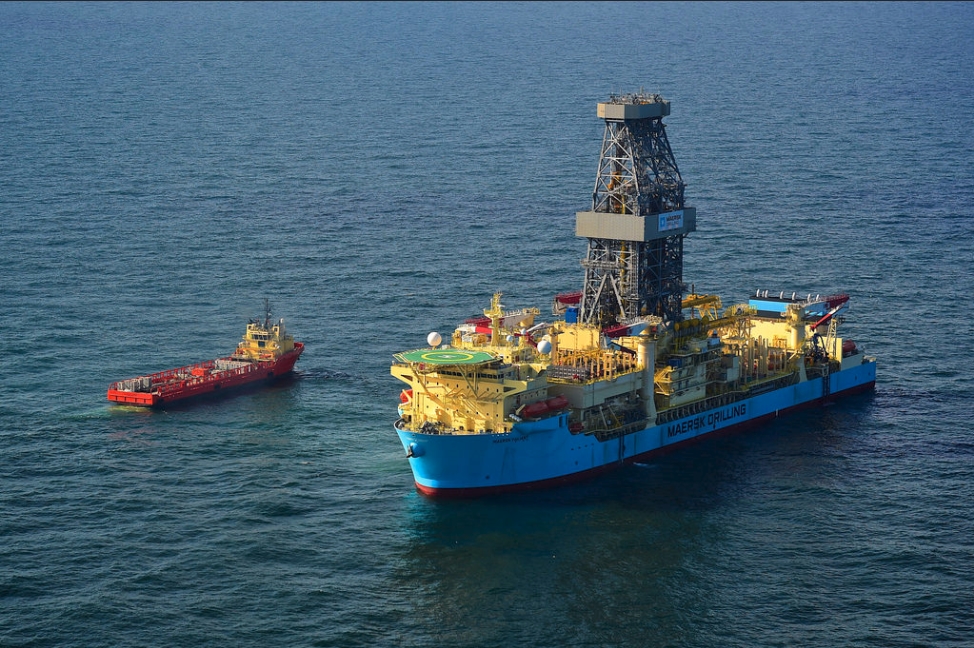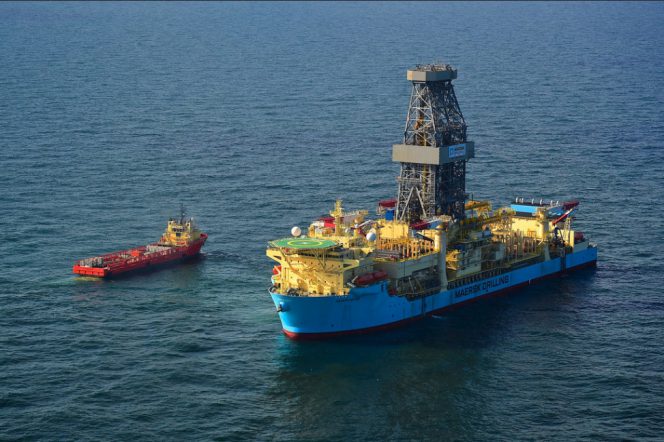 Maersk has been looking to offload its oil and gas related business.
The company in 2016 split its business into one focused on shipping and logistics, and the other on the oil and gas sector, with the final goal of selling its oil & gas related business firms.
Working toward its goal, Maersk has so far sold its oil business – Maersk Oil – to the French oil giant Total in March this year. It earlier sold Maersk Tankers to APMH Invest A/S, leaving it with Maersk Drilling and Maersk Supply Service to find a solution for.
The shipping giant on Friday said: "Having evaluated the different options available for Maersk Drilling, A.P. Moller – Maersk has concluded that listing Maersk Drilling as a standalone company presents the most optimal prospects for its shareholders, offering them the opportunity to participate in the value creation of an industry-leading pure-play offshore drilling company with long-term development prospects."
Maersk Drilling will be demerged from A.P. Moller – Maersk via a separate listing, subject to A.P. Moller – Maersk maintaining investment grade rating. Listed shares in Maersk Drilling will be distributed to A.P. Moller – Maersk shareholders pro-rata, Maersk said.
A.P. Møller Holding has confirmed its intent to uphold a significant shareholding in a separately listed Maersk Drilling.
The process to ensure Maersk Drilling is operationally and organisationally ready to stand alone and for a separate listing in 2019 has been initiated, it added.
Backlog of 2.7 billion
"Maersk Drilling has the position, the people, the assets and the expertise to meet the demanding drilling requirements for a diverse group of oil and gas customers worldwide. We provide superior and safe drilling performance under some of the world's most demanding conditions. Through innovative technologies combined with new business models, we are optimizing drilling programmes, reducing overall well cost and risk, and shaping the future of offshore drilling," says Jørn Madsen, CEO of Maersk Drilling.
According to Maersk, Maersk Drilling has achieved a backlog of USD 2.7bn. Maersk also said it was in the process of making sure that Maersk Drilling is operationally and organisationally ready for a listing in 2019.
"As part of the preparation, debt financing of USD 1.5bn from a consortium of international banks has been secured for Maersk Drilling to ensure a strong capital structure after a listing," Maersk said.
In a statement on Friday, Maersk said Maersk Drilling's "modern fleet" consisted of 24 drilling rigs, of which 21 are harsh environment jack-ups and deep-water floaters. The company is situated in Copenhagen, Denmark and employs approximately 3,400 people on- and offshore.
Worth noting, according to fleet update found on Maersk Drilling's website, as of July 31, Maersk Drilling owned 16 jack-up rigs, four semi-submersibles, and four drillships.
See below the Maersk Fleet status, as generated by the Bassoe Analytics tool.
Despite having said earlier that a structural solution for both Maersk Drilling and Maersk Supply Service would be found by the end of 2018, this seems to no longer be the case.
"For Maersk Supply Service, the pursuit of a solution will continue. However, due to challenging markets, the timing for defining a solution is difficult to predict," Maersk said on Friday.
Total shares
Maersk also used the opportunity to share some financial details on results achieved so far from the divestments of its energy business.
Net cash proceeds to A.P. Moller-Maersk from a separation of Maersk Oil, Maersk Tankers and now expected Maersk Drilling is around $5 billion, Maersk said, adding that Maersk Drilling's separate financing is expected to release cash proceeds of around $1.2bn to A.P. Moller – Maersk.
In addition, A.P. Moller-Maersk sold Total S.A. shares for an aggregated amount of around USD 1.2bn during July 2018.
"This represents the increase in value since signing of the sale of Maersk Oil in August 2017. A.P. Moller – Maersk retains 78.3 million shares in Total S.A. with a current aggregated value of around $5 billion."
Following the demerger of Maersk Drilling a material part of the remaining Total S.A. shares will be distributed to A.P. Moller – Maersk's shareholders in cash dividends, share buy-backs or as a distribution of the Total S.A shares directly, Maersk said.
Offshore Energy Today Staff