Marinakis proposes Capital Product Partners' pivot to LNG carrier sector
Greek shipping magnate Evangelos Marinakis, alongside his son Miltiadis and private company Capital Maritime & Trading, has revealed plans to propose a significant shift in the business focus of New York-listed shipowner Capital Product Partners.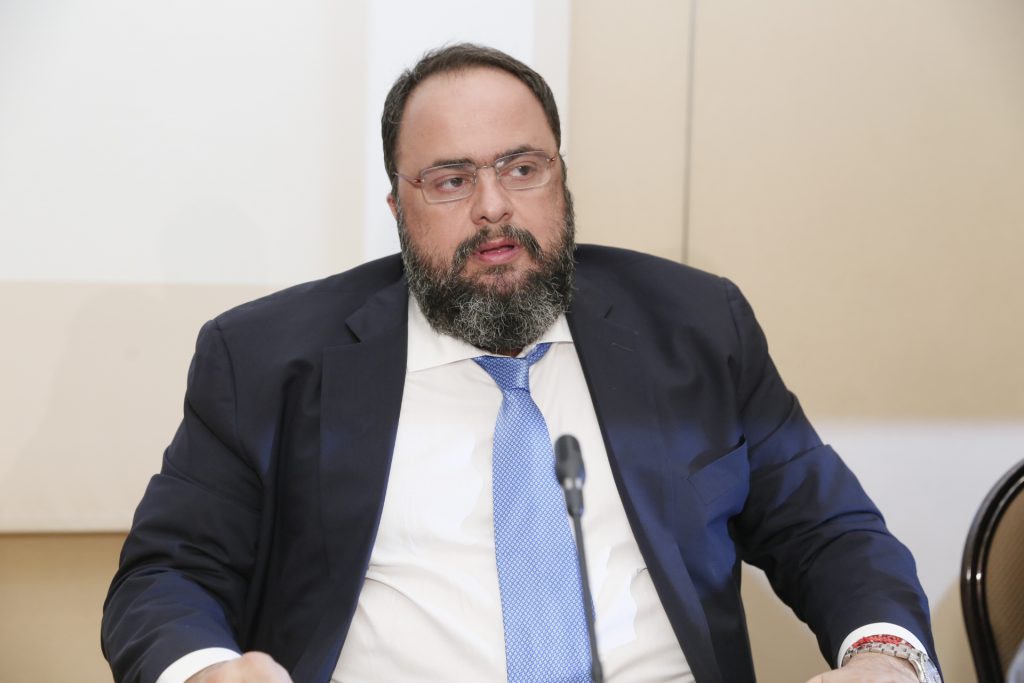 The proposal, disclosed in a filing with the U.S. Securities and Exchange Commission (SEC), centers on redirecting the company's efforts towards the burgeoning liquefied natural gas (LNG) carrier sector.
In a statement filed with the SEC on Friday, the Marinakis family and Capital Maritime & Trading expressed their intention to "explore the possibility of proposing to the Issuer that it consider changing its business focus to concentrate on the liquefied natural gas carrier ('LNG/C') market." This revelation marks a potential transformation in the company's operations which is currently engaged in natural gas, containerized goods, and dry cargo.
Under the proposal, Marinakis is planning to carry out a thorough examination of the LNG/C market, seeking potential opportunities for Capital Product Partners within this sector.
The company is also contemplating the acquisition of LNG/C vessels, possibly from affiliates of Capital Maritime & Trading to bolster the company's presence in the LNG carrier market.
Furthermore, Capital Product Partners will also explore various debt and equity funding options to support potential LNG/C vessel acquisitions, ensuring financial stability for the transition.
Alongside these steps, the proposal might lead to a change in Capital Product Partners' corporate structure to align with its new business focus.
The SEC filing emphasized that no final decision has been made regarding this proposed change.
Evangelos Marinakis is a well-known figure in the Greek shipping industry, and his interest in redirecting Capital Product Partners toward the LNG carrier sector reflects the growing importance of LNG transportation in the global energy landscape.
In the latter half of 2021, Capital Product Partners bought six 174,000 cbm X-DF LNG carriers with long-term time charter employment in place with BP Gas Marketing Limited, Cheniere Marketing International LLP and Engie Energy Marketing Singapore Pte Ltd. The total investment for this fleet expansion reached a substantial $1.2 billion.
In February 2023, Capital Product Partners took delivery of its seventh 174,000 CBM X-DF LNG/C. This vessel is currently operating under a long-term charter arrangement with Hartree Partners Power & Gas Company (UK) Limited.
Speaking in a recent webcast on the company's strategy moving forward Jerry Kalogiratos, CEO & Director at Capital Product Partners, said that the LNG market was 'particularly interesting' for asset acquisition when looking at the market fundamentals.
Natural gas, particularly LNG, holds significance in the energy transition puzzle due to its versatility, market demand, support for decarbonization goals, job creation, and contribution to infrastructure development, making it a vital transitional fuel in the shift towards a sustainable energy future.
The fundamentals of the LNG industry are strong, with an anticipated increase in the supply of LNG and a growing demand for liquefaction capacity. Additionally, the increasing demand for LNG, coupled with environmental regulations and the preference for advanced vessel technologies, presents a positive outlook for the LNG shipping market.
The LNG orderbook represents 51.33% of the fleet while contracting activity continues at a steady pace. Contracting in the year to date equals 30 vessels, significantly lower than last year's record of 175 vessels, according to Clarksons' data from the first half of this year.
Having all this in mind, Kalogiratos believes that the LNG shipping market might be in a deficit of capacity by 2027.