Marine Power Systems collects double crowdfunding boon
Welsh marine energy company Marine Power Systems (MPS) has completed its crowdfunding campaign on Crowdcube, raising over £4 million to further advance its offshore renewable energy technology.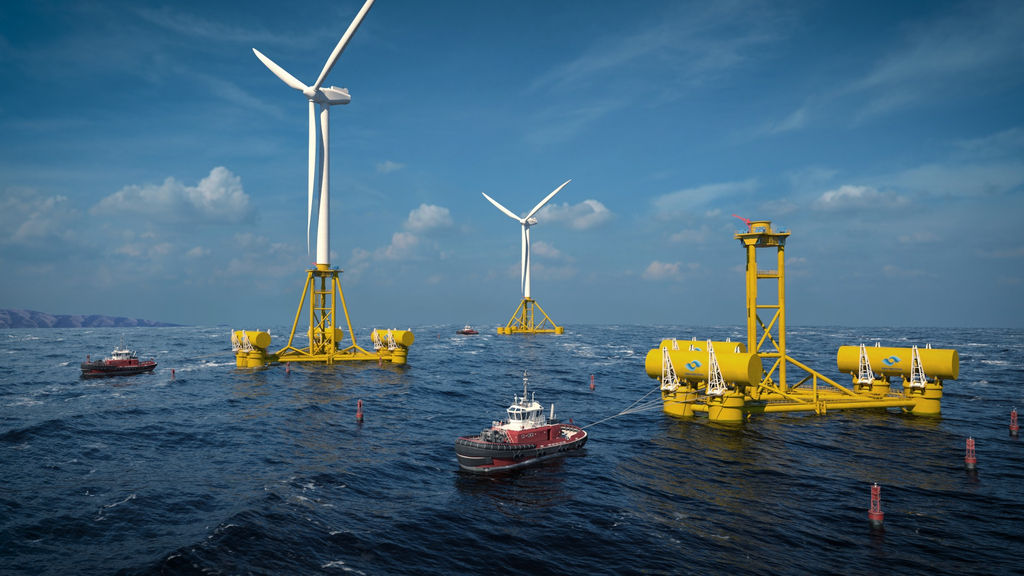 Receiving huge support from investors, MPS reached their original target of £2 million in just 48 hours of the fundraise opening and raised more than double that by the end of the campaign.
Over 2,800 investors joined the company's mission to unlock the power of oceans and between them they invested well over £4 million.
Gareth Stockman, CEO of MPS, said: "A heartfelt thank you goes out to everyone who has invested in us. The support we have received so far has been truly confidence inspiring and is testament to the MPS team's ability and all the hard work they have put into developing our sector leading wind and wave energy generation devices.
"The team are incredibly excited about the future and what lies ahead, including the deployment of our grid connected commercial megawatt-scale demonstrator and the pre-commercial projects we have in the pipeline".
MPS has developed a flexible technology that can be configured to harness wind and wave energy either as a combined solution or on their own in deep water.
A key market for MPS is utility-scale, grid-connected farms where clients are already recognising the additional value delivered by a combined wind and wave energy extraction device.
Other markets include oil and gas platform electrification and the growing hydrogen economy, where MPS received significant interest in the use of their devices, according to the company.
At the moment, MPS is focussed on the deployment of a grid-connected commercial megawatt-scale wind and wave device in northern Spain at the Biscay Marine Energy Platform (BiMEP) as well as the deployment of a pre-commercial scale array at the European Marine Energy Centre (EMEC), Orkney.
At the EMEC site a seabed survey has been completed and that data is feeding into the detailed design of the anchoring and mooring system.
MPS also said it will shortly be awarding tenders to support the development and manufacture of their technology for deployment at the BiMEP site.