Marubeni, bound4blue ink sales partnership deal for eSAIL WASP
Japan's Marubeni Corporation and Spanish developer of wind-assisted propulsion technology bound4blue (b4b) have signed a sales partnership agreement for the wind-assisted propulsion system eSAIL.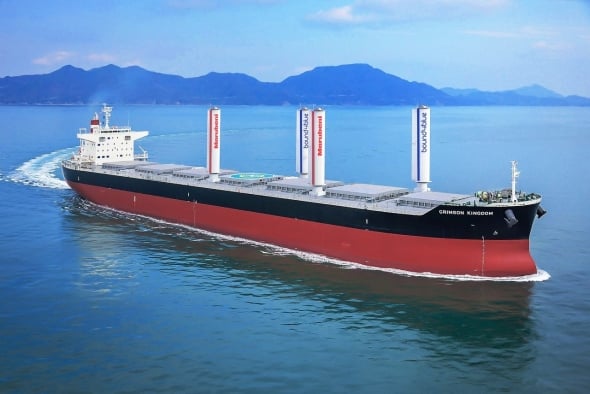 As informed, the partners signed the agreement for the purpose of selling this system.
Specifically, through this partnership, Marubeni will promote retail activities for eSAILs both domestically and internationally, leveraging its network in the shipping industry established to date.
Furthermore, the Japanese company will act as the exclusive business partner of b4b in the Japanese market, with the two partners actively working together to enhance their mutual relationship.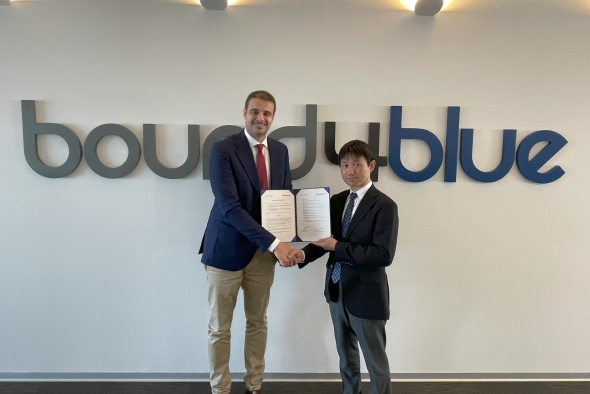 Wind propulsion systems use wind power (a 100% renewable energy source) to generate propellant thrust, and such technology is gathering attention as a next-generation tool for the reduction of greenhouse gas emissions in the maritime industry.
Thr system eSAIL is categorized as a "suction" type sail. According to bound4blue, the basic principles of eSAIL are similar to those underlying the generation of lifting power by airplane wings. The sucking of air into the eSAIL also smooths the flow of wind around its body, with the result that propulsive force can be generated more efficiently.
The two companies are also working on a joint project for the installation of eSAIL on a Panamax bulk carrier. In November last year, bound4blue and dry bulk shipping company MMSL PTE. LTD., a wholly owned subsidiary of Marubeni Corporation based in Singapore, teamed up to install suction sails on bulker Crimson Kingdom.
The suction sails are expected to reduce the ship's fuel costs and annual CO2 emissions by up to 20 percent in favorable trade routes, while improving at the same time the vessel's EEXI and CII.
Wind propulsion technology alone can deliver around 22.3% reduction in carbon intensity when combined with speed reduction measures. However, this figure can reach up to 70% with in-voyage optimisation, increasing voyage time, weather routing, and speed reduction measures, according to International Windship Association (IWSA).