Michelin joins IWSA to boost "all-sustainable" strategy
French tire manufacturer Michelin has joined the International Windship Association (IWSA), the not-for-profit organization that promotes and helps facilitate the uptake of direct wind propulsion solutions for commercial shipping.
The move is being announced in line with the company's "all-sustainable" strategy, which fits well with the association's long-term development approach. By joining IWSA, it is a great opportunity to benefit from its experience of wind propulsion projects, shipbuilders, engineering and design companies along with maritime associations and regional government, according to the company.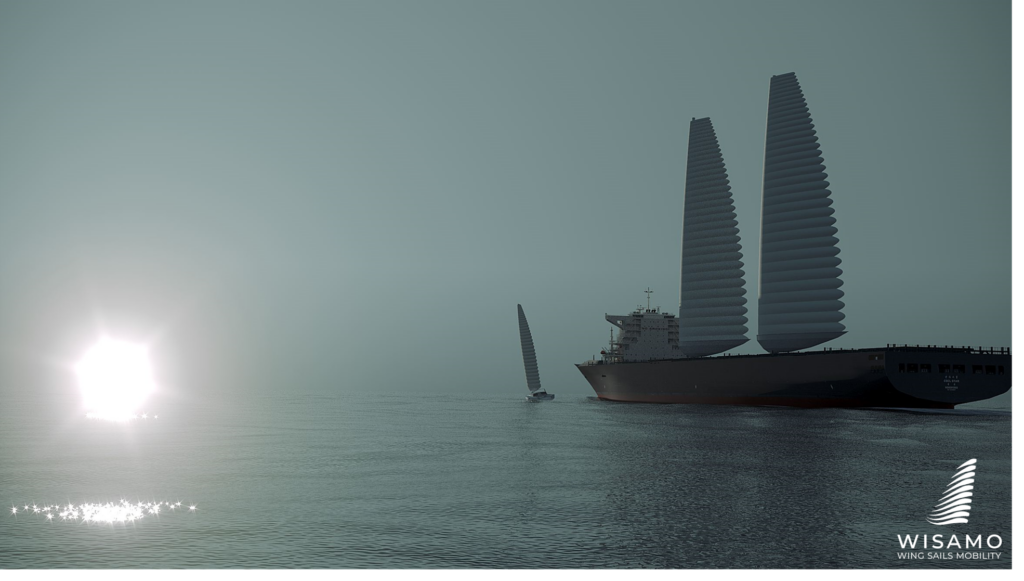 From last June 2021, Michelin has transformed ambition into action by presenting one innovation that addresses some of the major challenges impacting the future of mobility. Designed to make transportation more efficient while conserving resources and getting a positive environmental impact, Its latest wind propulsion solution aims to contribute to maritime transport decarbonization.
The Wing Sail Mobility (WISAMO) system is the result of a joint venture between Michelin Research & Development and two Swiss inventors aiming to accelerate the energy transition in transport and logistics by reducing CO2 emissions.
According to Michelin, the system is installable on most merchant ships and pleasure craft. The inflatable wing sails are considered to be suitable for RoRo ships, bulk carriers and oil and gas tankers, and can be fitted as original equipment on newbuilds or retrofitted on in-service vessels.
Currently, there are 30,000 ships in operation worldwide that could be equipped with wind-assisted ship propulsion (WASP) technology, Jukka Kuuskoski, Chief Sales Officer (CSO) at Norsepower Oy Ltd, estimated during the recent Wind Propulsion Open Mic event. In the case of newbuilds, this number is said to be much bigger.
The same conclusion was shared earlier this year by Gavin Allwright, Secretary-General at the International Winship Association (IWSA), who said that the roll-out of fleet-wide wind propulsion by 2050 could unlock $1 trillion in fuel savings.
The WISAMO project is Michelin's contribution to enabling greener, softer maritime mobility in advance of future regulations. Michelin is also taking action to reduce the environmental impact of its supply chain. The tyre manufacturer signed a letter of commitment for maritime transport with Neoline, a compatriot shipowner offering carbon-free shipping services. A few days ago, the French company joined the industry-wide call and pledged to switch all of its ocean freight to vessels powered by zero-carbon fuels by 2040 as part of a new initiative Cargo Owners for Zero-Emission Vessels (coZEV).
In addition to this commitment, and in line with its strategic plan, the firm is basing a portion of its growth on the development of new businesses.
"WISAMO aims to contribute to maritime transport decarbonization acting for the development of wind propulsion for the shipping sector. Supporting and committing to the involvement of IWSA and its active work was only natural for us. It's also a great opportunity for the WISAMO team to rely on the IWSA organization and ecosystem for our development objectives," Benoit Baisle-Dailliez, WISAMO Initiative Leader, pointed out.