Monjasa teams up with HØST PtX Esbjerg on green ammonia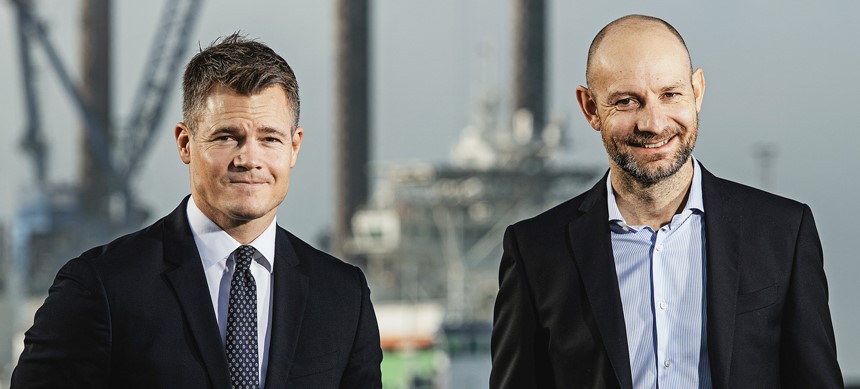 Danish marine fuel supplier Monjasa and HØST PtX Esbjerg have signed a Commercial Collaboration Agreement (CCA) on logistics services and offtake of green ammonia for the maritime sector.
Under the terms of the deal, Monjasa will provide logistics services that will enable the distribution of green ammonia from HØST PtX Esbjerg, which is a Danish power-to-ammonia project managed by Copenhagen Infrastructure Partners (CIP).

The HØST PtX Esbjerg production facility is located in Southern Denmark close to the port of Esbjerg, from where the ammonia is planned to be distributed.
The Port of Esbjerg provides access to major European ports, e.g., Hamburg and Rotterdam, which ensures a favorable distribution route for green ammonia throughout Europe.
As a maritime logistics partner, Monjasa has the possibility to provide the offtake partners of HØST PtX Esbjerg with green ammonia. Furthermore, a volume of the planned production will be reserved for Monjasa.
Monjasa said that this would ensure a strong position for the company in Northwest Europe, as the market for green marine fuels is set to expand in the future, but also for HØST PtX Esbjerg as both parties aim to significantly increase their reach and ability to market green ammonia to the maritime sector.
"This is a decisive step towards realising tomorrow's supply chain and creating the green transition within the maritime sector. The cooperation between Monjasa and HØST PtX Esbjerg will allow us to deliver green ammonia on the preferred location of our customers, and it will help accelerate the green transformation of an industry that has a considerable potential," David Dupont-Mouritzen, Project Direct of HØST PtX Esbjerg said.
"We are taking some major steps at this moment, and hopefully both national and European regulation and policy frameworks will support this. The green transition in the maritime sector is on the verge of happening, and we wish to maintain the progress with the combined strengths of our partners."
"We are excited to embark on this journey with HØST PtX Esbjerg and Copenhagen Infrastructure Partners because it shows shipowners around the world that green ammonia is becoming available as a long-term marine fuel option. At Monjasa, our strengths lie in maritime logistics, and we are determined to become an enabler of alternative fuels worldwide thanks to our unique industry position between fuel producers and end users. Only by being curious and learning from each other will we succeed in decarbonising shipping and we have a very strong partner in CIP," Jasper Nielsen, Group Responsibility Director, Monjasa, added.
Green ammonia is at the top of the list of alternative fuels for the maritime industry, however, there are numerous challenges with regard to its production and adoption including lack of regulatory framework and infrastructure for distribution. Things are starting to pick up, and ammonia-fuelled engines are expected to be commercially available in 2024 with testing commencing this year.
HØST PtX Esbjerg and Monjasa believe it is crucial to take the first steps and establish ambitious partnerships that can serve as a pull factor towards the maritime industry and ultimately help secure more ammonia-fuelled newbuilds.
HØST PtX Esbjerg has set out to produce approx. 600,000 tonnes green ammonia per annum for use in fertilisers and in fuels. The project is included in the CI Energy Transition Fund I managed by Copenhagen Infrastructure Partners. The fund focuses on the next generation of renewable energy infrastructure including industrial scale Power-to-X projects and the decarbonisation of the so-called hard-to-abate industries such as shipping, land transport and aviation using green fuels.