More acreage for PetroRio in Brazil as Petrobras sells deepwater field
In line with its divestment strategy, aiming to reduce debt and focus on offshore assets in the pre-salt area off Brazil, Petrobras has agreed to sell its entire stake in a Brazilian deepwater field to PetroRio.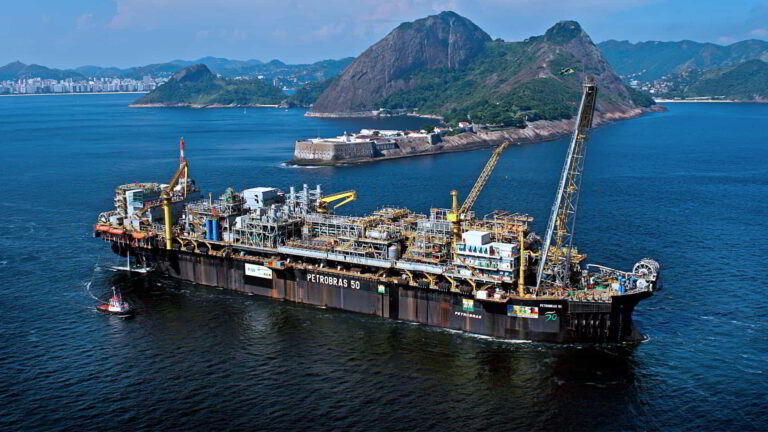 Back in late September 2021, Petrobras disclosed it had received binding offers from the consortia PetroRio/Cobra and EIG Global Energies Partners/Enauta/3R Petroleum for the acquisition of the Albacora and Albacora Leste fields, saying that such offers could exceed $4 billion for both fields.
The following month, the Brazilian giant informed in a statement addressing the media speculation about the top bidders that it had not reached a decision about the winning proposal for either asset.
In an update on Wednesday, Petrobras revealed that its board of directors had approved the sale of all its interest in the Albacora Leste concession to Petro Rio Jaguar Petróleo, a subsidiary of PetroRio.
Petrobras explained that the sale was valued at up to $2.2 billion, of which $292.7 million would be paid on the contract execution date; $1.66 billion at the closing of the transaction, and up to $250 million in contingent payments, depending on future Brent quotations.
The Brazilian state-owned giant says that these amounts do not consider adjustments due until the closing of the transaction, which is subject to compliance with certain precedent conditions. These include the non-exercise of the right of first refusal by the current consortium member Repsol Sinopec Brasil, which holds a 10 per cent interest, the approval by the Administrative Council for Economic Defense (CADE) and by the National Agency of Petroleum, Natural Gas and Biofuels (ANP).
According to Petrobras, this transaction is in line with its portfolio management strategy and the improved allocation of its capital, aiming to maximize value while continuing to increasingly concentrate its resources on assets that have shown a great competitive edge over the years, with lower greenhouse gas emissions.
In a separate statement on Thursday, PetroRio confirmed the acquisition of 90 per cent interest in the Albacora Leste field concession was approved by Petrobras. In a subsequent statement issued later on Thursday, PetroRio confirmed it had also signed a purchase and sale agreement with Petrobras, thus, a new consortium would be formed by PetroRio, as the new operator of the field with a 90 per cent stake, and Repsol Sinopec Brasil, with a 10 per cent stake.
PetroRio estimates economically recoverable reserves of 1P – close to 280 million barrels – for the Albacora Leste field and net reserves for the company of more than 240 million barrels, expected to be abandoned after 2050. Estimates consider a long-term price of $62 per barrel of oil.
Located in the northern area of the Campos Basin, in water depths ranging from 1,000 to 2,150 m, at a distance of about 120 km from Cabo de São Tomé, the Albacora Leste field covers an area of 511.56 km2. It is also located 23 km from PetroRio's other field, Frade, where the company is now preparing for a revitalization campaign.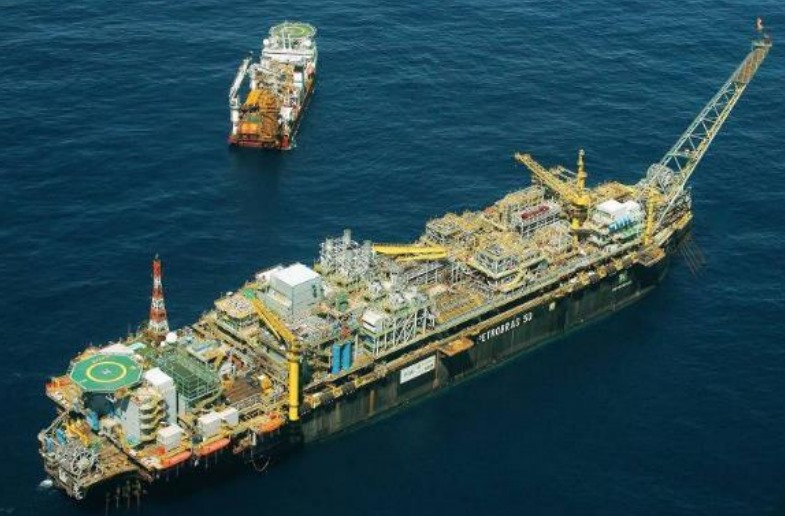 Petrobras produces hydrocarbons from Albacora Leste via the P-50 floating production, storage and offloading (FPSO) vessel. The average daily production from January to March 2022 was 25.4 thousand barrels of oil per day and 615.3 thousand m3/day of gas, based on the firm's records.
In related news, Petrobras has also received a total of over $2 billion from Shell and TotalEnergies for an increased stake in its operated Atapu field located offshore Brazil.