MSC Celestino Maresca named at Italy's largest port
MSC Mediterranean Shipping Company, the biggest shipping company in the world, has named its newest 24,000+ TEU fuel-efficient containership.
On November 20, 2023, the 24,116 TEU MSC Celestino Maresca was named at Italy's largest port, Gioia Tauro.
The MSC Celestino Maresca is the namesake of MSC's new class of record-breaking vessels. The newbuild has a capacity of over 24,000 TEUs, making it one of the world's largest and most sustainable vessels.
As Offshore Energy reported earlier this year, the newbuilding was delivered on March 23.
The vessel honors Captain Celestino Maresca, who joined MSC in 1978 and founded MSC's ship management office in Sorrento, and it stands as a testament to Maresca's contributions to the company. The ceremony culminated with the blessing of the ship where the wife of Celestino Maresca, the vessel's godmother, cut the ribbon.
Built at Jiangnan Shanghai Changxing HI shipyard in China, the ultra large container vessel (ULCV) has a length of 400 meters, a beam of 61.5 meters and a draft of 17 meters.
MSC Celestino Maresca has several innovative, environmentally friendly features such as a low-speed electronically controlled engine, an air lubrication system, a ballast water treatment system, and a Wärtsilä hybrid scrubber system, among others.
Launching the record-breaking 24,000+ TEU Celestino Maresca class vessels in July 2023 and continuous investment in business despite ongoing industry challenges secured MSC the 'Shipping Company of the Year' award at Seatrade Maritime Awards 2023.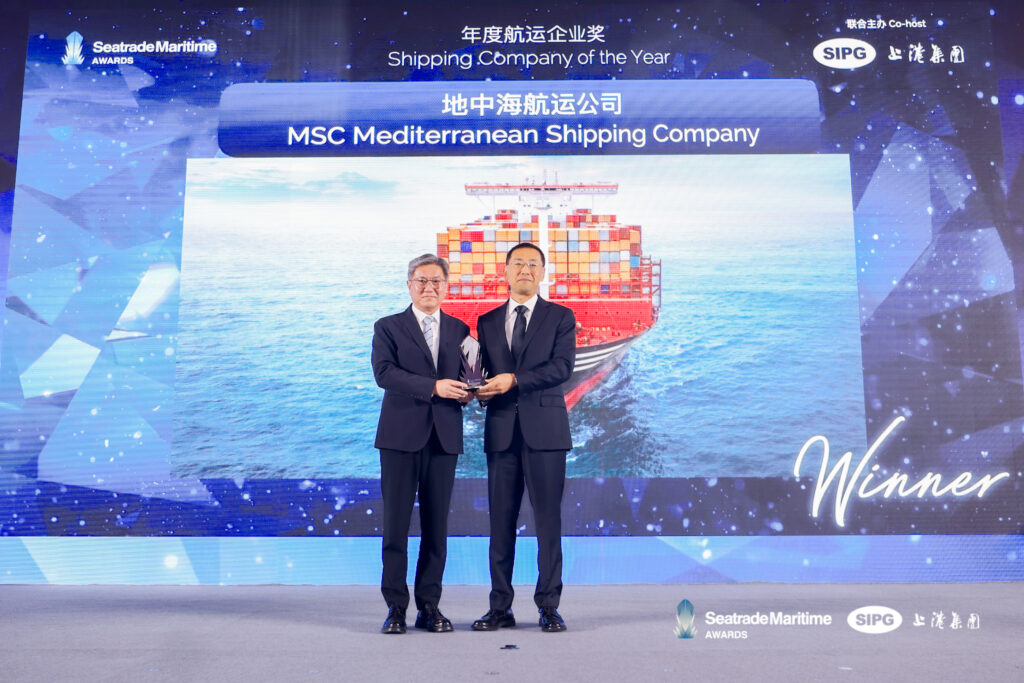 This accolade recognizes MSC for its outstanding response in keeping worldwide trade moving amid global and industry challenges, the company's commitment and achievements in supply chain decarbonization, and its significant role in leading digitalization for the industry in the past year. On the digitalization front, as a founding member of the Digital Container Shipping Association (DCSA), in February 2023 MSC committed to transition to 100% use of electronic Bills of Lading (eBLs) by 2030.
Meanwhile, in line with its commitment to net zero decarbonization of its fleet by 2050, MSC prepared a range of robust measures to ensure compliance with the latest IMO regulations. This includes a new voyage optimization program rolled out earlier this year, pursuing a range of alternative fuel solutions as well as modernizing its fleet through the newbuilding program.