MSC Cruises expands its shore power plan to include 15 ports
The Cruise Division of MSC Group has unveiled detail surrounding the next phase of its shore power plan, expanding the number of ports where the ships will be plugged.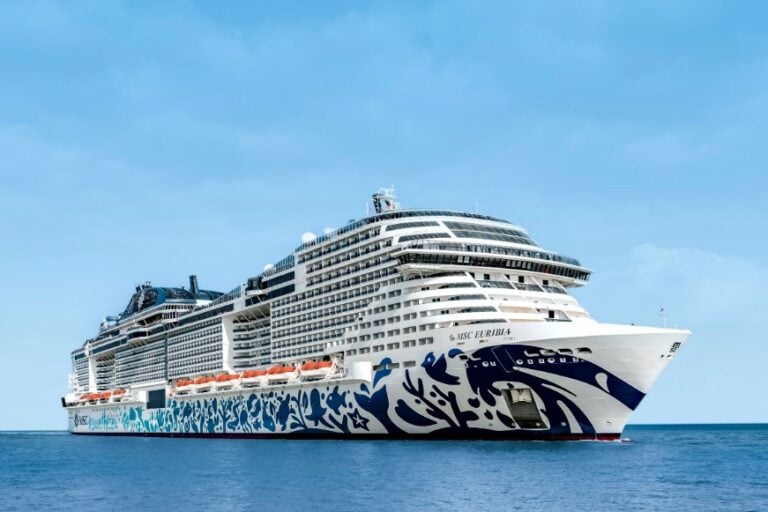 As disclosed, ships will be able to plug into shoreside electricity grids in at least 15 new ports between 2024 and 2026, furthering progress toward decarbonization and reducing emissions from the company's fleet of ships while berthed.
The new 2024-2026 shore power plan includes Miami, along with Barcelona and Valencia, Spain; Stavanger and Norfjordied, Norway; Copenhagen, Denmark; Marseille, France; Rotterdam, the Netherlands; Valletta, Malta; Stockholm, Sweden; and at least five Italian ports.
The Company intends for all ships belonging to MSC Cruises and Explora Journeys to fully utilize shore power facilities at all other ports they visit once available.
Using shore power removes the need to keep a ship's engine running and drastically reduces in-port emissions from the vessel.
So far, MSC Cruises ships used shore power at the ports of Southampton, UK and Kristiansand, Norway since February 2023. Later this summer, the company will test the facilities at the Norwegian port of Haugesund. Other European trials are planned this year at Bergen and Alesund in Norway and Warnemunde in Germany.
MSC Cruises will also use shore power in the German ports of Hamburg this winter and Kiel during the summer of 2024.
Last year, the company signed a memorandum of understanding with Cruise Baltic for shore power in the Baltic Sea area. Cruise Baltic has 32 ports and destinations in its region that are committed to increasing the number of shore power facilities available.
Shore power capability has been fitted on all of MSC Cruises' new ships since 2017. Together with retrofits completed on other vessels, 67 percent of MSC Cruises' total capacity is equipped with the technology. More ships will be retrofitted as the ports on their respective itineraries make shore power available.
"Shore power is an important factor on our journey toward net zero greenhouse gas (GHG) operations. All of our newbuilds since 2017 are equipped with the ability to plug into local power grids and we are rolling out retrofits on the other vessels in our fleet," Linden Coppell, VP Sustainability & ESG, MSC Cruises, said.
"Our shore power plan actively demonstrates our ambition and that we are fully committed to reduce emissions from our ships, including while in port. We have invested heavily in hybrid exhaust gas cleaning systems to substantially reduce local air quality emissions and we now need more ports across Europe and beyond to introduce shore power as quickly as possible."
"Together with the use of LNG fuel, improving energy efficiency, utilizing innovative wastewater treatment and waste recycling, we are making positive strides in playing our part to address climate change and protect ocean biodiversity."
To remind, MSC Cruises' latest flagship, LNG-powered MSC Euribia, was named in Copenhagen. Using LNG removes nearly all sulfur oxide and particle emissions, greatly reduces nitrogen oxide emissions and significantly lowers greenhouse gas emissions, according to the company.